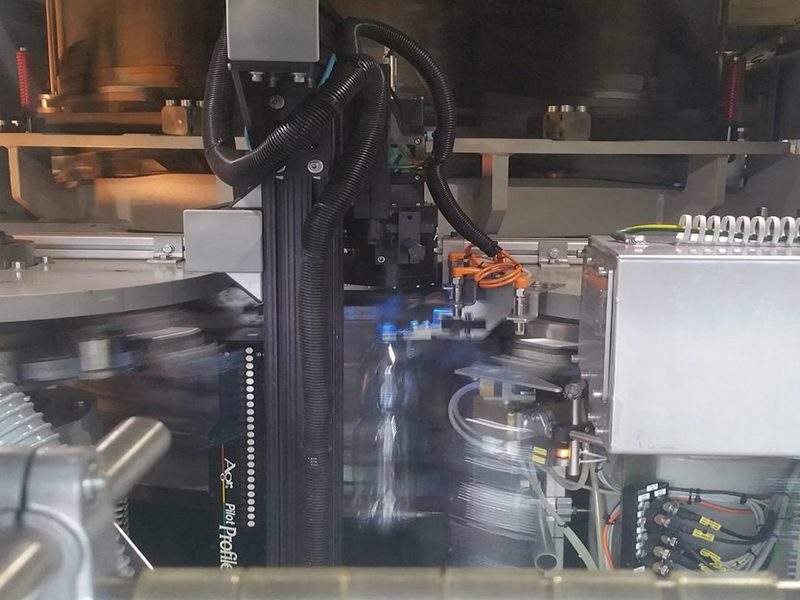 Polish mineral water bottler Nałęczów Zdrój has used Agr International's Process Pilot automated process control system to launch a new 1.5l PET bottle for its Cisowianka line.
Nałęczów Zdrój attributed the decision to choose Agr's system to the demand for a robust manufacturing process required for designing the wasp-waist shape of the new bottle.
The shape has been designed to ensure consumer comfort and easy pouring.
"With the Agr Process Pilot systems mated to the KHS blow moulders, the company benefits from robust production and higher yields."
Nałęczów Zdrój equipped each of its two newly installed KHS Blowmax Series IV blow moulding lines with a process pilot automated process control system from Agr International.
The company equipped each of its two KHS Blowmax Series IV blow moulding lines with Process Pilot.
The process control system contains three components, namely the Pilot Profiler (PET material distribution measurement), Pilot Vision (visual defect detection), and the Process Pilot closed-loop control software.
Using an array of sensors at the mould out-take, the Pilot Profiler measures the material distribution on every bottle.
According to Agr, the thickness data is fed to the Process Pilot controls, which are programmed with the dimensions of each bottle model.
It is said that the Pilot controls maintain the material distribution at all points along the bottle sidewall by adjusting the blow moulder to conform to the specified recipe.
The ability to automatically monitor thickness enables Nałęczów Zdrój to get rid of the step of manually taking traditional cross-section measurements.
Meanwhile, the company used Pilot Vision to address the challenge of sealing surface defects.
System cameras provide defect detection capabilities by inspecting the sealing surface of every preform, rejecting those with any scratches or damage.
In addition to preventing disruption to downstream processing, the capability eliminates the potential risk of product leakage.
In a statement, Agr International said: "The assurance that only commercial-grade bottles reach the filler enables the lines to run at higher speeds, an important advantage in the competitive water market, where costs are optimised based on economies of scale.
"With the Agr Process Pilot systems mated to the KHS blow moulders, the company benefits from robust production and higher yields."