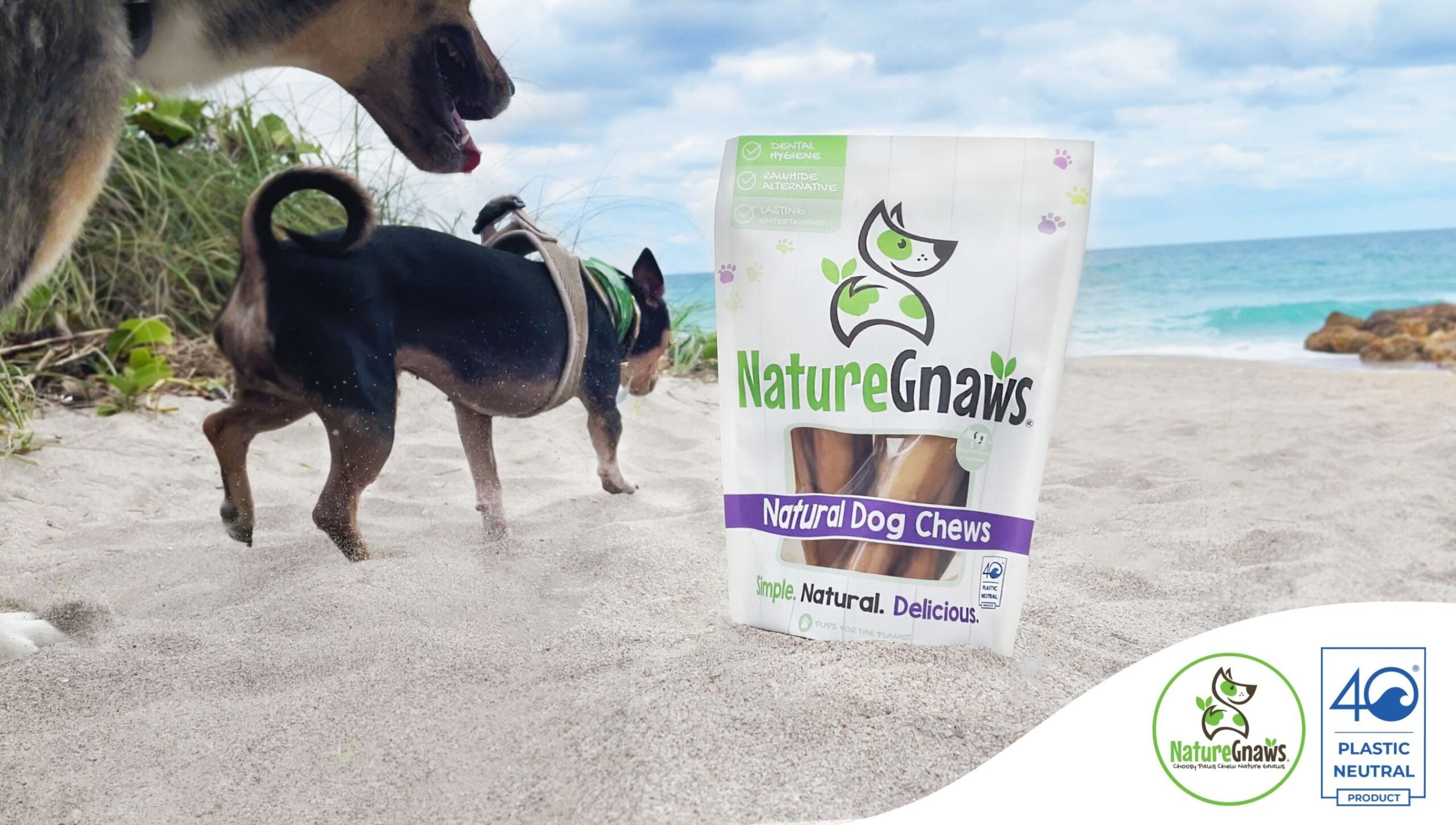 US-based dog chew brand Nature Gnaws has partnered with non-profit company 4ocean to address plastic pollution in the oceans.
The partnership has made Nature Gnaws a plastic-neutral certified partner of 4ocean.
As a 4ocean plastic-neutral certified company, Nature Gnaws will display the 4ocean plastic-neutral certified logo on its packaging to raise awareness of the initiative among customers.
Nature Gnaws marketing and strategy head Avery Bradt said: "Packaging technology is evolving quickly and the real goal here is to stop using plastic completely.
"We are consistently revisiting responsibility, sustainability and positive impact efforts such as plastic neutrality with 4ocean.
"We trust our customers will be happy to support this partnership as we all want the same thing: less plastic and more planet."
Nature Gnaws will eliminate plastic from its packaging and help remove more than 100,000lb of plastic from oceans, rivers and coastlines worldwide.
The brand said that the initiative will advance the movement to end the ocean plastic pollution crisis.
4ocean founder Alex Schulze said: "We are excited to partner with Nature Gnaws, they share our passion for solving the ocean plastics crisis, one pound at a time.
"This initiative to pull thousands of pounds from the ocean demonstrates a serious commitment to the environment, and we look forward to working together on our shared goals in the coming years."
The partnership comes after 20 countries from various continents formed a coalition to address plastic pollution earlier this year.
Nature Gnaws is a family-run business that provides fully natural chews and treats for dogs.
The company's chews are sourced from locations worldwide and hand-packaged in Deerfield Beach, Florida.
Based in Florida, 4ocean is a certified B public benefit corporation that aims to end the ocean plastic crisis.
The business' operations involve cleaning oceans and coastlines while stopping the inflow of plastic.