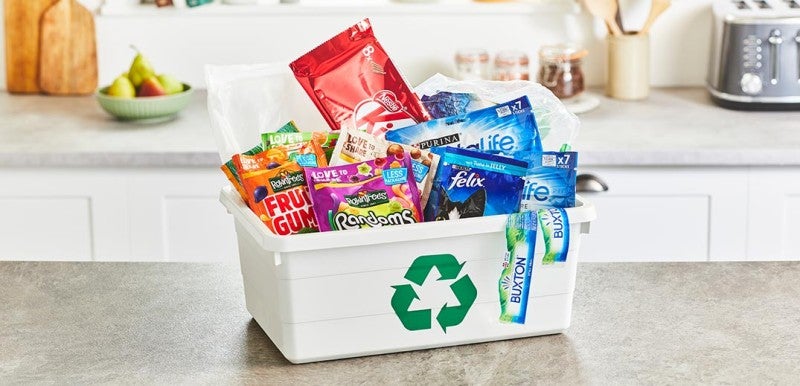 The UK and Ireland branch of Swiss food and beverage giant Nestlé has partnered with UK-based recycling company Yes Recycling to process flexible packaging.
Yes Recycling is developing a multimillion-pound plastic recycling plant in Fife, Scotland, to recycle flexible plastics used in food packaging.
Nestlé has invested £1.65m ($2.2m) in the facility, which is due to open fully by the end of this year.
Responsibility compliance scheme producer Ecosurety managed the pre-investment on behalf of Nestlé.
The plant will have the capacity to process 15,000t of this plastic and produce a plywood alternative to be used in construction, retail spaces and the agriculture industry.
Nestlé UK and Ireland group packaging manager Alison Bramfitt said: "It is really exciting to be partnering with Yes Recycling and helping fund this new plant in Fife.
"We are working hard at Nestlé to create circularity for our packaging so it can have multiple lives and uses and doesn't end up as waste in landfill.
"Being able to partner with pioneering technology such as this is just one of the ways we are taking steps forward on this journey."
Yes Recycling owner Omer Kutluoglu said: "Without the significant financial support of Nestlé, our ground-breaking plant for hard to recycle materials could never have come to fruition.
"Supporting domestic recycling and developing innovative solutions for complex plastics is a necessity for the environment and the economy."
Earlier this year, Nestlé announced collaborations with other manufactures to create the Flexible Plastic Fund and the Flexible Packaging Consortium.
In March, Nestlé UK and Ireland redesigned its confectionery sharing bags to use less plastic packaging.
Many of the company's brands, including Milkybar, Aero Bubbles, Munchies, Rolo, Yorkie and Rowntree's Randoms, were transferred to narrower pouches.
The move is expected to save almost one million square metres of packaging and remove at least 83 tonnes of virgin plastic from Nestlé's supply chain each year.