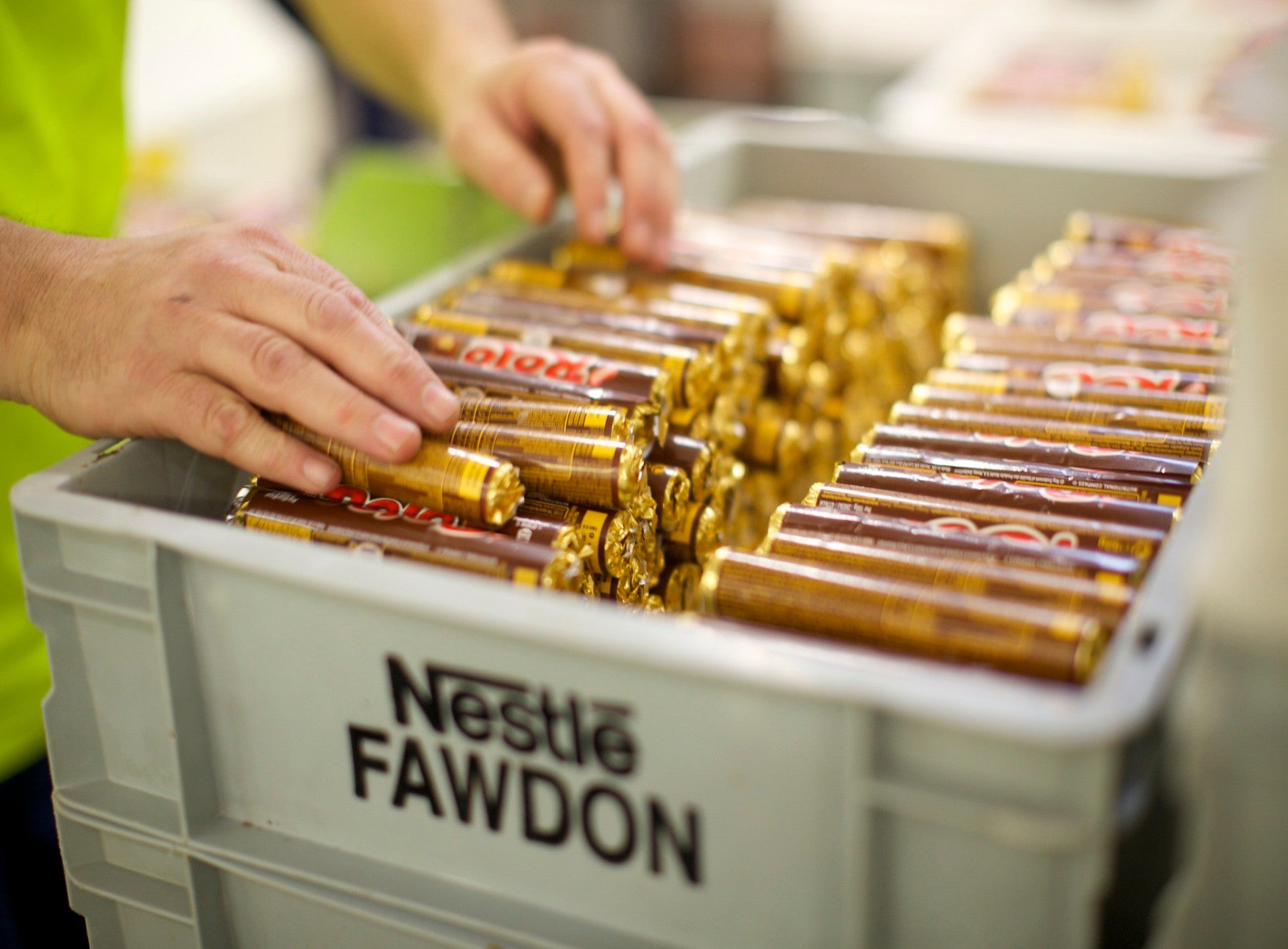 Nestlé UK and Ireland has redesigned its confectionery sharing bags to use less plastic packaging.
From next month, many of the company's brands, including Milkybar, Aero Bubbles, Munchies, Rolo, Yorkie and Rowntree's Randoms, will be sold in new narrower pouches.
The move will allow Nestlé to save nearly one million square metres of packaging and remove at least 83 tonnes of virgin plastic from its supply chain each year.
Nestlé confectionery sustainability head Cheryl Allen said: "Nestlé is working hard to reduce its use of virgin plastic by one third by 2025. Removing 15% of the packaging from our sharing bags is an important step towards this goal.
"The move will not only save on the amount of virgin plastic we use each year, it will have significant benefits throughout our supply chain in the UK and Ireland.
"We can now pack more sharing bags at a time, which means fewer lorries are needed to transport them. In total, we will be able to take the equivalent of 331 lorries off UK roads every year, saving 71,472 road miles and 130 tonnes of CO₂ emissions."
As well as reducing packaging, Nestlé is committed to recycling plastic wrappers that cannot currently be collected at kerbsides.
The company has partnered with TerraCycle, a programme for recycling confectionary packaging, to allow consumers to recycle wrappers now while changes in technology and infrastructure are being worked on.
Last week, Nestlé introduced lids and scoops made from renewable resources for some of its early years nutrition products.
In January, the company transitioned its world-famous Smarties chocolate brand to fully recyclable paper packaging, removing around 250 million plastic packs sold worldwide each year.
It also aims to transition its Buxton mineral water range to fully recycled plastic (rPET) by the end of the year.