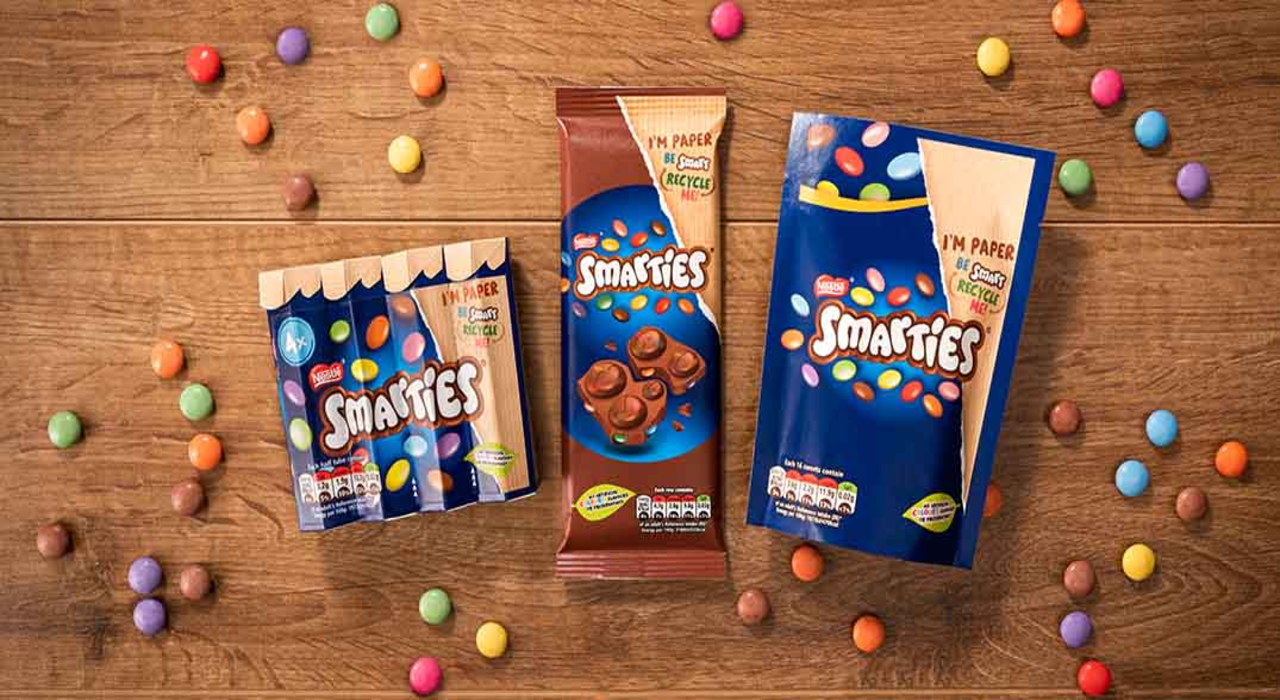 Swiss food and drink processing company Nestlé has transitioned its chocolate brand Smarties to 100% recyclable paper packaging.
This makes Smarties the first global confectionery brand to shift to recyclable paper packaging.
The move is in line with Nestlé's ambition to make all its packaging recyclable or reusable by 2025 and to reduce its use of virgin plastics by one third in the same period.
It will eliminate approximately 250 million plastic packs sold annually worldwide.
The transition is part of the brands' 'SMART Initiatives', to support sustainability and enhance the overall product experience.
Nestlé confectionery Global head Alexander von Maillot said: "Shifting Smarties packaging to recyclable paper is one of our key sustainable packaging initiatives in the confectionery category."
Made of a coated paper, paper labels or carton board, the new Smarties paper packaging is sustainably sourced.
Additionally, the packaging labels provide information on how to dispose of the packaging.
Nestlé York confectionery product technology centre head Louise Barrett said: "Developing safe and convenient paper-based solutions for Smarties has required the pioneering of new materials and testing by Nestlé packaging experts at our R&D Centre for confectionery in York, UK and the Swiss-based Institute of Packaging Sciences."
In October, Smarties partnered with UK-based brand design agency Echo to develop packaging designed to encourage developmental play.