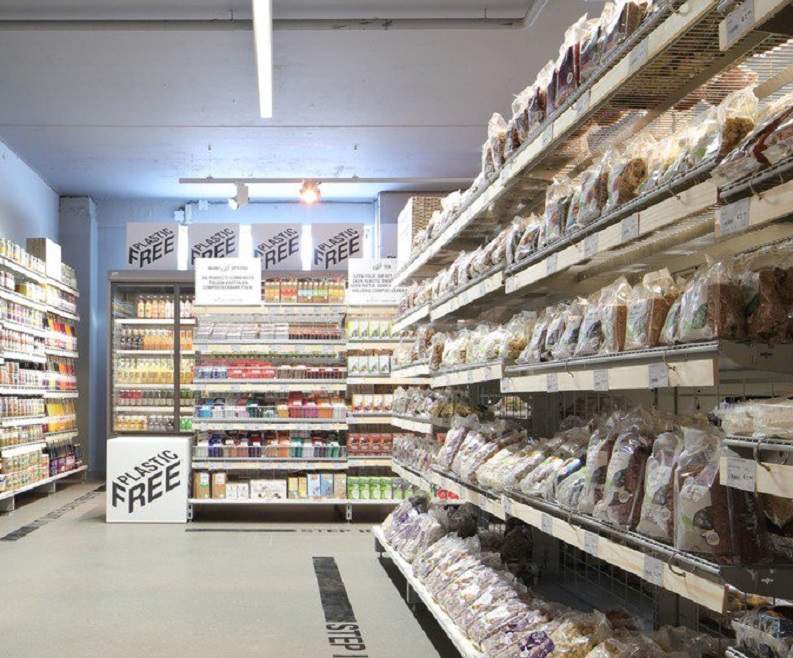 A Dutch supermarket has become the world's first store to have a plastic-free aisle, which was created in a bid to tackle plastic pollution.
The store opened its doors in Amsterdam on February 28 and offers an area that has many as 700 plastic-free products.
Customers who go to the supermarket, which belongs to retailer Ekoplaza , will be able to purchase goods ranging from meat, rice, sauces, dairy, chocolate, cereals, fruit and vegetable.
The move, which comes among concerns about environment sustainability and the safeguard of the oceans as a consequence of plastic pollution, is planned to be rolled out to other supermarkets in the chain nationwide.
According to campaigners, the plastic-free products will not be more expensive than their plastic-wrapped counterparts, and will be 'scalable and convenient'. Where packaging is needed, alternative biodegrable solutions will be used instead of ditching packaging altogether.
Campaigners also said that these aisles will be 'testbed for innovative new compostable bio-materials as well as traditional materials such as glass, metal and cardboard'.
Sian Sutherland, co-founder of A Plastic Planet, the group behind the campaign, defined it a 'landmark moment', saying: "For decades shoppers have been sold the lie that we can't live without plastic in food and drink. A plastic-free aisle dispels all that.
"Finally we can see a future where the public have a choice about whether to buy plastic or plastic-free. Right now we have no choice."
Ekoplaza chief executive Erik Does added: "We know that our customers are sick to death of products laden in layer after layer of thick plastic packaging. Plastic-free aisles are a really innovative way of testing the compostable biomaterials that offer a more environmentally friendly alternative to plastic packaging."