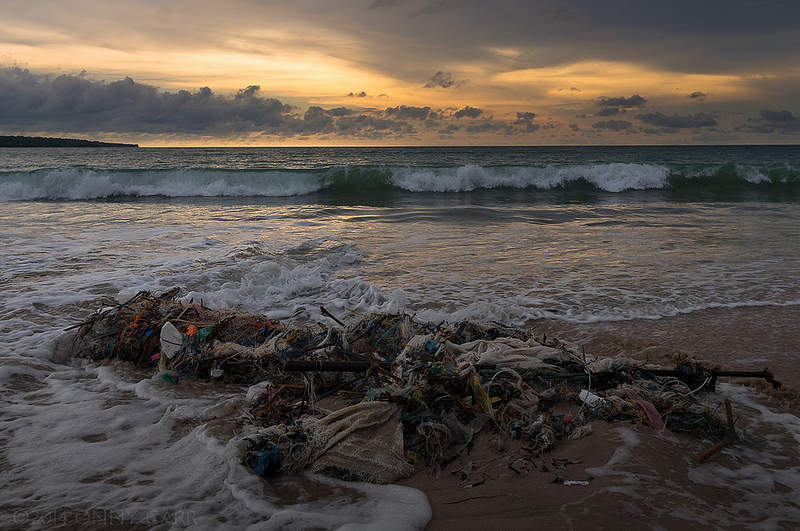 The Museum of Brands, Packaging and Advertising in London is to launch a new exhibition dedicated to packaging innovations and sustainability.
The exhibition will start on 22 February and present the latest initiatives by brands to adopt eco-friendly packages, featuring a series of case studies from several UK retailers such as Waitrose, Marks and Spencer, Lush, and Fairy.
Museum of Brands CEO Chris Griffin said: "Sustainability is a core subject for today's society and one the museum updates on and presents to audiences regularly.
"This exhibit allows us to explore the very latest technological advances in sustainable packaging that are available to consumers with the aim of stimulating further debate on complex questions surrounding sustainability."
Concerns over the negative effects of non-recyclable packaging have risen as oceans become increasingly populated with plastic bags and unrecyclable materials that threaten survival of marine life.
Stats from the latest Ellen MacArthur Foundation report from January 2016 revealed that around 95% of the value of plastic packaging material is lost to the economy, understood to be worth around $80bn-$120bn.  It is also predicted that there could be more plastic in the ocean than fish by the end of 2050, with an estimated 12.7 million tonnes thrown into the ocean every year.
Action on plastic is taking place in China, with the country announcing it would stop imports of foreign recyclable materials, leading to fears that many larger nations will not be able to recycle much of their waste.
The ban came into force on 31 December and has already started affecting some of the major countries in the world, including the UK, Canada and Australia.
The need to eliminate plastic packaging and non-recyclable waste has triggered a strong  public reaction and several new solutions are in the works.
"This exhibit allows us to explore the very latest technological advances in sustainable packaging that are available to consumer."
The UK has also started to take the issue seriously. On 9 January, the British Government approved a ban on plastic microbeads used in the manufacture of some cosmetic and personal care products. Their elimination is hoped to help marine life, as these plastic pieces contain dangerous, toxic chemicals that find their way into the food chain.
Britons have also taken another step towards packaging recycling after the triggering of a plastic bag levy that forces supermarket costumers to pay 5p for a single-use plastic bag.
Although such charge is currently imposed only in large shops, the government has recently announced its intention to extend it to small retailers in England.
In recent years, German sportswear brand Adidas created pairs of trainers made from ocean plastic and recycled materials. The company also traded plastic bags for paper ones in its major retail stores, later announcing it had eliminated around 70 million shopping bags.
Last October, Procter & Gamble adopted a similar project by launching into the market their first Fairy Ocean Plastic bottle entirely made of ocean plastic and post-consumer recycled materials.
Meanwhile, Western Australia (WA) imposed a ban aimed at eliminating single-use shopping bags after reports showed that more than 360 million of them were used in the country last year alone.
The exhibition is being held in partnership with ThePackHub, a packaging innovation consultancy specialising in the delivery of technical and innovative packaging options to brand owners, retailers, and suppliers.