NEXE to launch fully compostable coffee pods in North America
The sustainable coffee pods are compatible with Nespresso OriginalLine machines.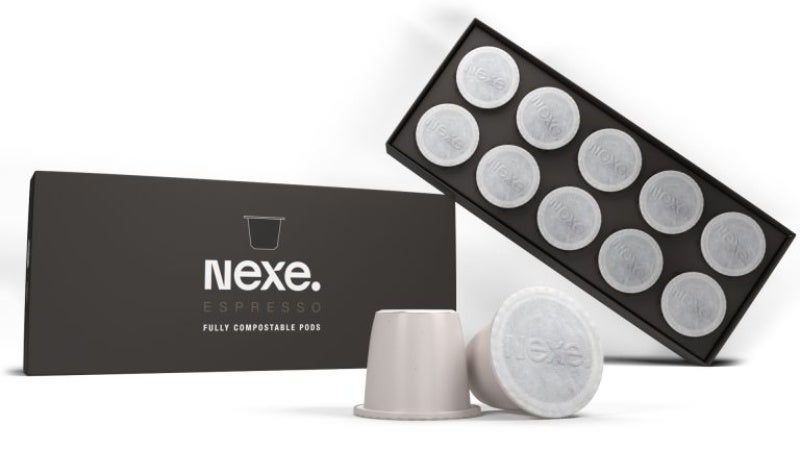 Canada-based packaging solutions supplier NEXE will introduce a line of sustainable coffee pods in the US and Canada this week.
The fully compostable Espresso pods will be launched at nexecoffee.com on 29 July.
NEXE spent more than six years on research and development before starting work on the proprietary product.
The company designed the coffee pod in collaboration with former Ethical Bean production manager Jason Rennie.
The pods are currently manufactured and packaged at NEXE's operations plant in order to reduce unnecessary delays and shipping costs while controlling recipe development and trade secrets.

NEXE president Ash Guglani said: "This new offering is for coffee purists. A flavourful, rich dark roast espresso packaged in one of the most sustainable coffee pods available, made right here in North America.
"NEXE is committed to producing sustainable products that make zero-waste living easy. We believe that there doesn't have to be a trade-off between quality, great taste, convenience and sustainability.
"We are also working with well-respected publications to share our story about how we are spearheading the compostability movement, beginning with coffee pods. These initiatives are all underway."
The pod represents the first NEXE-branded coffee product that the company will launch into the single-serve coffee pod market, which is currently valued at more than $25bn a year.
A study cited by the company revealed that almost 56 billion coffee pods are consumed worldwide each year. These can take up to 500 years to decompose, thereby polluting the environment.
NEXE pods are suitable for Nespresso OriginalLine machines and 90% of the pods can be broken down within 30 days.
Based in British Columbia, NEXE manufactures plant-based compostable technology and advanced materials.
In April, the company launched its Xoma Superfoods signature product line and Xoma Keto micro-ground coffee pod range.