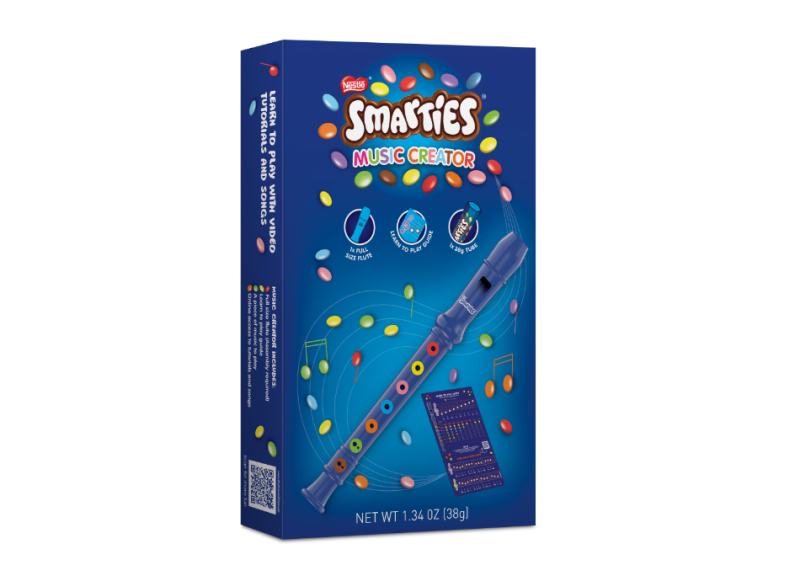 Nestlé International Travel Retail (NITR) has reportedly relaunched its Smarties Music Creator featuring sustainable packaging.
The move is part of the company's aim to achieve 100% recyclable and reusable packaging by 2025.
Nestle has used a recyclable carton box to replace the single-use plastic packaging in Smarties Music Creator.
Nestlé International Travel Retail general manager Stewart Dryburgh said: "Clearly these are unprecedented times and the COVID-19 crisis will impact the immediate roll-out for the new Smarties Music Creator.
"In the mid-long term, however, the demand for recyclable and eco-friendly solutions will only increase, and with Smarties, we will be ready with these solutions.
"Sales for the first version of the Smarties Music Creator were incredibly positive and we have every reason to believe that this more sustainable version will be an even greater success.
"In 2019 Smarties set the ambitious target of being the first global children's confectionery brand to remove single use plastics. We look forward to continuing this journey in 2021 and the years to come."
Earlier this month, Nestlé trialled a new refillable instant coffee and Purina cat food service in Switzerland as part of its efforts to reduce its single-use packaging.
In March, the company teamed up with Australia-based recycling firm iQ Renew to launch a trial that aims to collect soft plastics from more than 100,000 homes.