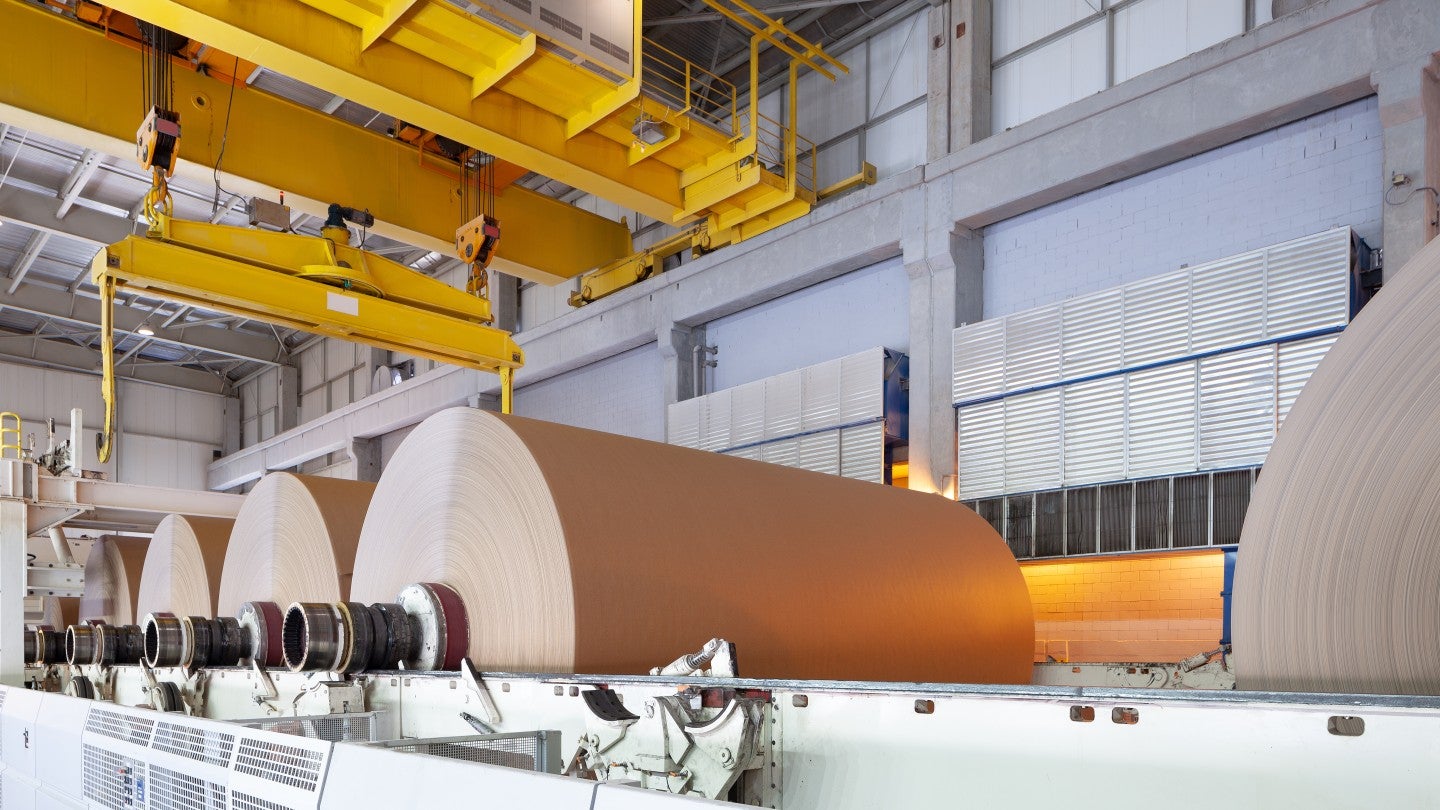 Scandinavia-based specialty paper manufacturer Nordic Paper has announced its plans to invest Skr850m ($78m) at the Bäckhammar pulp and paper production mill in Värmland, Sweden.
This strategic investment will help in improving the sustainability performance of Bäckhammar mill, while strengthening the overall competitiveness of the facility.
The investment will be used for establishing a new wood room that will provide strategic flexibility in raw material sourcing as well as promote efficiency gains in the production process.
The company will further install a new electrostatic filter, which is expected to minimise over two third of emissions from dust to air.
Bäckhammar plant produces different qualities unbleached kraft papers mainly for packaging end-uses, such as sacks for flour, carrier bags and bread pouches.
Nordic Paper CEO Anita Sjölander said: "Bäckhammar is a highly competitive production unit. It is also one of the most climate efficient production plants in global kraft paper industry.
"The investment decision has been made considering our strong balance sheet and opportunities for organic growth in Bäckhammar in future."
Nordic Paper said that this investment will add approximately Skr100m to its earnings before interest, taxes, depreciation, and amortisation (EBITDA), annually.
The latest decision, which was taken by the company's board of directors, has been approved as part of the existing, production permit.
The company added that it was granted a new production permit for Bäckhammar mill earlier this year on 31 January, and this new permit was appealed by a third party and has not gained legal force until now.
The investment, which is planned to be carried out between 2023 and 2025, will be financed utilising existing credit facilities.
The effect of this investment on main cash flow is projected to occur in 2024 and 2025, with Skr300m each year, the company noted.
Similar cash flow effect is also expected to arise in 2023, mainly in fourth quarter, and minor effect in 2026. An additional Skr100m EBITDA from investments will have full effect from 2026.