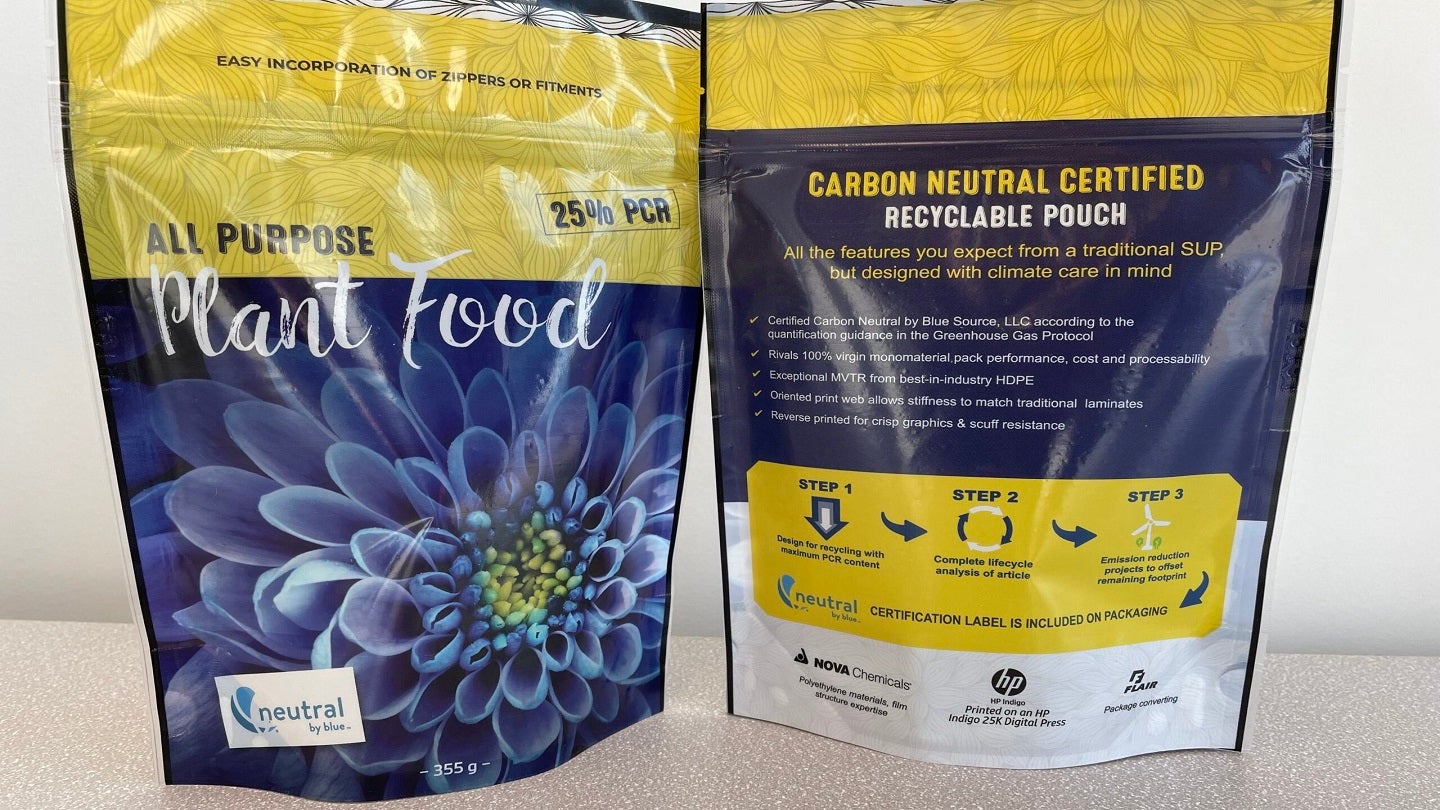 Polyethylene resins producer Nova Chemicals has partnered with flexible and protective packaging manufacturer Pregis to co-develop high-performing product packaging with maximum recycled content incorporation.
As part of the partnership, Pregis will leverage NOVA Chemicals' recycled polyethylene SYNDIGO rPE-0860-FC resin (rPE) to develop packaging solutions that are ideal for food applications.
According to NOVA Chemicals, the low-carbon resin is manufactured using advanced production technology and offers good printability and clarity.
The solutions will be used in stand-up pouches (SUPs), fitment pouches, and lay-flat bags.
NOVA Chemicals' Mechanical Recycling director Alan Schrob said: "As part of our commitment to circularity, we're proud to bring our first mechanically recycled food-contact grade to market.
"We have a long history as a supplier to Pregis and believe that this collaboration will deliver new solutions that support the growing brand owner demand for high quality, food-safe recycled content."
For Pregis, the partnership with NOVA Chemicals is in line with its effort to provide circular flexible packaging for the market.
Pregis will exhibit the co-developed SUPs at the upcoming Sustainable Packaging Coalition event held in Austin, Texas from 24-27 April.
Pregis' director of Market Development and Sustainability Jonathan Quinn said: "We are excited to work with NOVA Chemicals to develop flexible food packaging solutions that deliver on sustainability without compromising performance.
"The NOVA Chemicals name is synonymous with quality and safety. This food-contact rPE grade is evidence of their thorough approach to both safety and quality. Because of the partnership with NOVA our customers and supply chain partners can have total trust and confidence that we are incorporating the highest quality and safest rPE in the North American market."