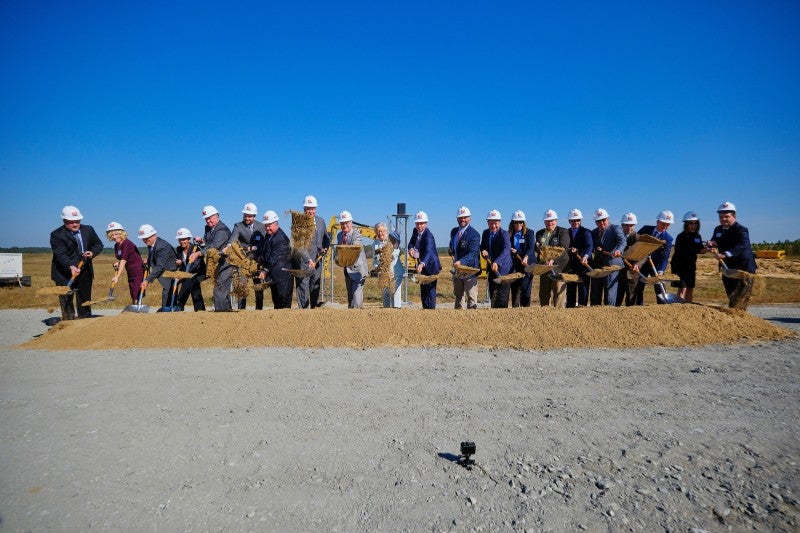 US-based aluminium packaging provider Novelis has begun construction of a recycling and rolling plant in Bay Minette, Alabama.
Site work such as earthwork, excavation and piling for the $2.5bn facility is currently underway, with Novelis planning to build a further two roadways over the next three months.
The company will also expand the required utility infrastructure to begin construction.
Scheduled to be commissioned in mid-2025, the facility will initially process 600,000t of finished aluminium goods a year, with a focus on the beverage container market and automotive production.
In addition, the plant will house a recycling centre for beverage cans, increasing Novelis' annual recycling capacity by 15 billion cans when fully operational.
Novelis said it had hired a leading engineering company as its site layout, engineering and construction contractor, as well as a firm based in Alabama as the earthworks contractor.
The company expects to create up to 1,000 jobs with this project.
Novelis president and CEO Steve Fisher said: "Through this investment, we want to demonstrate the strength of our growing customer partnerships, the commitment we have to sustainably grow our business, and the innovative, forward-thinking approach we are taking to modern manufacturing.
"We are especially proud to celebrate our ground-breaking of this state-of-the-art facility on National Manufacturing Day, which highlights the exciting career opportunities available in our industry."
Novelis announced plans for the recycling and rolling plant earlier this year.
The company's North America executive vice-president and president Tom Boney has also revealed plans to invest $150,000 in non-profit organisations in south Alabama over the next six months.
Boney said: "We seek to become an integral part of this community, contributing to the local economy and advancing residents' quality of life every step of the way.
"We are grateful for the support we have received from the state, Baldwin County, Bay Minette and other partners as we build our home here in Alabama."