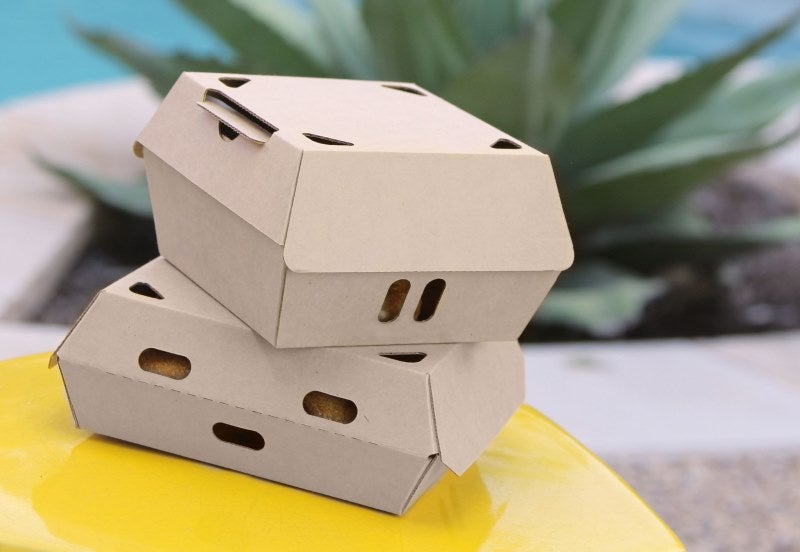 North American paper and plastic flexible packaging manufacturer Novolex has expanded its portfolio with the launch of a new line of clamshell containers.
Called EcoCraft Fresh & Crispy, the new containers are designed to keep fried foods warm and crunchy.
The company used Eco-Flute micro-flute corrugation to offer rigidity and crush strength during transportation. The containers have been produced using at least 33% post-consumer recycled content.
The middle layer of each container features 100% post-consumer recycled content, offering a sturdy and lightweight package.
Novolex innovation senior vice-president Adrianne Tipton said: "EcoCraft Fresh & Crispy containers solve a problem that has long troubled restaurants and caterers – how to keep fried foods warm and crispy until they are delivered.
"These containers even keep french fries crispy, warm and tasty. That is a real innovation in food delivery."
The containers are offered in two different sizes, including 5.5 x 5 x 2.88in and 6.28 x 5 x 2.25in, and feature a latch lock to keep the food secure during transportation and delivery.
During testing, EcoCraft Fresh & Crispy containers demonstrated less temperature loss and maintained the product's crispiness.
The clamshell containers are suitable for restaurants, convenience stores, supermarkets, caterers and delivery services.
Novolex foodservice sales vice-president Rick Brown said: "We designed these containers, so fried food arrives at your door tasting just as delicious as it does at the restaurant."
The company operates 60 manufacturing facilities across North America and Europe with over 10,000 employees.