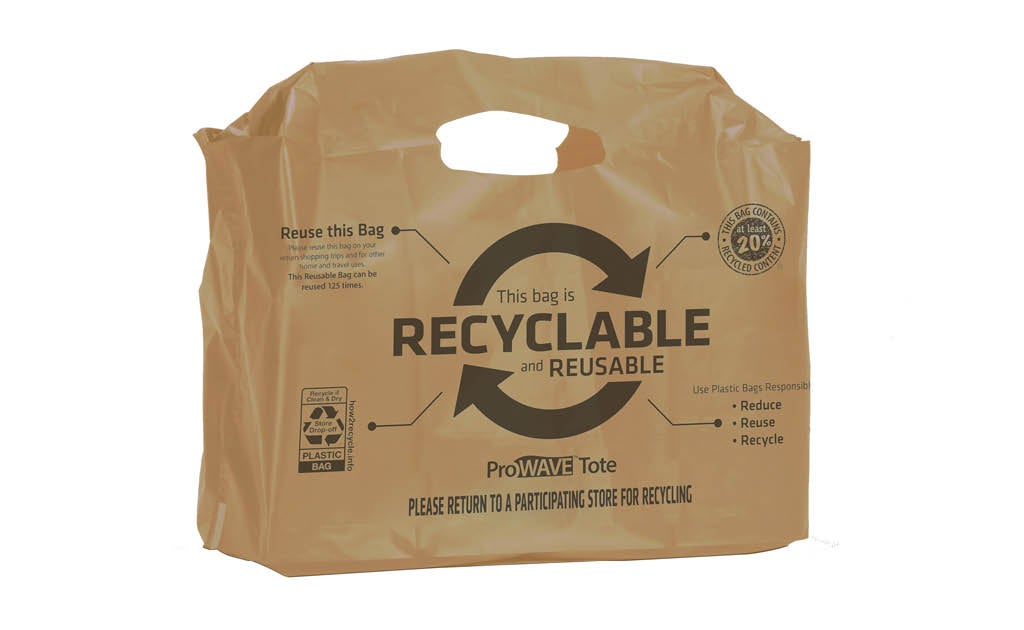 US-based packaging company Novolex has launched a reusable tote bag suitable for the e-commerce market via its Hilex subsidiary.
The ProWAVE Tote bag is designed to offer more convenience for supermarkets, restaurants, retailers and customers.
The bag features 20% recycled content, two folded handles, a double-ply top to provide stiffness, and a rectangular bottom.
ProWAVE Tote has a specially engineered inner fold designed to provide transport strength and easy customer access, as well as fully customisable panel printing options to improve brand marketing.
In addition, the bag features heavy gauge polyethylene, while its handles and upper flaps offer additional security for the bag's contents.
It can withstand different environments and conditions, making it suitable for hot, frozen or refrigerated items. It is suitable for kerbside pickup, home delivery or takeaway use.
Novolex sales vice-president Frank Lawson said: "The ProWAVE Tote is carefully designed to meet the needs of e-commerce retailers and customers alike. It makes life easier and more convenient for everyone.
"With online purchasing continuing to grow, supermarkets, restaurants and retailers are seeking better, more convenient ways to deliver their products.
"We are proud to offer the ProWAVE Tote as yet another innovative option for our customers."
Manufactured by Hilex, the ProWAVE Tote is fully recyclable where facilities exist and comes in recycled white, grey and kraft colours.
The bag is also available in various other options to meet different recycling standards.
Novolex is currently exhibiting the ProWAVE Tote at the International Dairy Deli Bakery (IDDBA) event in Atlanta, Georgia, US, alongside other products.
The company develops and manufactures a range of packaging products for industries in the foodservice, delivery and takeaway, food processor and industrial markets.
In April this year, funds managed by affiliates of Apollo acquired a majority stake in Novolex.