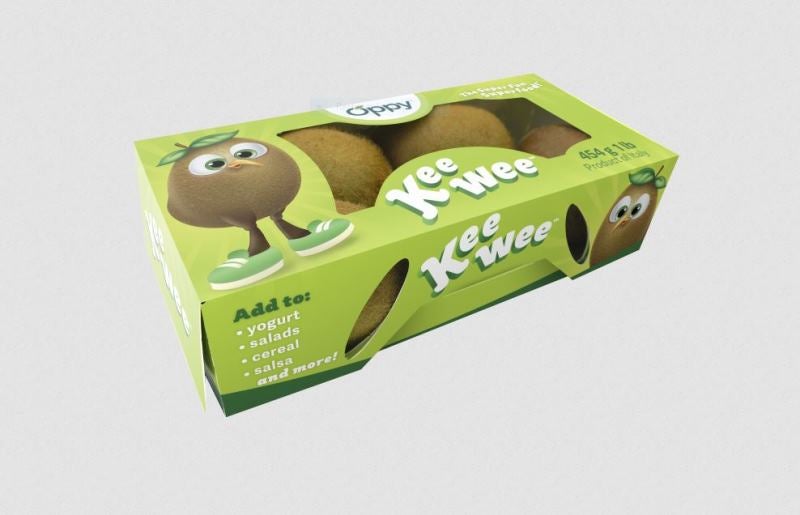 North American fresh produce distributor The Oppenheimer Group (also known as Oppy) has launched a new renewable packaging solution.
The new packaging is part of Oppy's commitment to protect the environment and encourage sustainable development.
Developed in partnership with CanePak, the bagasse-based packaging is plastic and tree-free, compostable, recyclable, and printed with vegetable-based inks.
CanePak Paperboards co-founder Minto Roy said: "Tree-free packaging that aligns with the growing consumer demand for eco-friendly packaging that is recyclable, minimises landfill waste, greenhouse gas emissions and deforestation."
The product has been first used for Oppy's KeeWee brand green kiwifruit pack.
Bagasse is a byproduct or residue from sugarcane processing after juice extraction. The new pack does not require new materials as it uses an existing agricultural waste stream.
It also does not require additional cultivation areas and is not harmful to the forest areas.
Under the right conditions, the product can be composted at home in less than four weeks.
Oppy marketing services director Cathie MacDonald said: "Bagasse requires less chemical processing than tree-based pulp, which means its environmental impact is reduced even further.
"Oppy is dedicated to innovative packaging solutions that place the environment at the forefront of our work instead of as an afterthought, which is aligned with our 'expect the world from us' promise."
Recently, Oppy has partnered with the How2Recycle label programme, which encourages families to recycle produce packaging.
The company's Top Seal machine in its Vancouver, British Columbia, Canada, warehouse reduces necessary plastic by 30% compared to traditional packs.
Oppy also supports the plastic clean-up initiatives organised by BC Marine Trails Network Association.