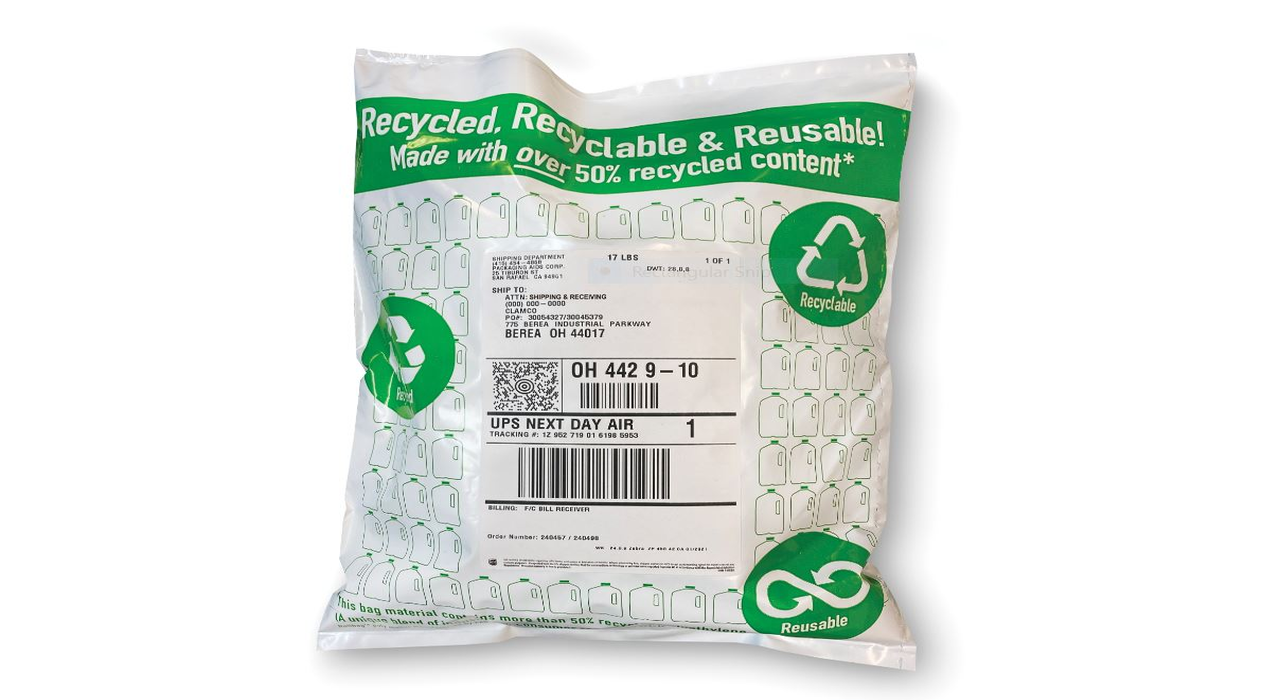 US-based flexible packaging industry supplier PAC Machinery has introduced a new recycled bag material for e-commerce orders.
The new material blend uses more than 50% recycled content consisting of an industrial and consumer-recycled polyblend. It uses up to 30% less material in total than standard mailer bags.
Recylene is 2mm thick and complies with USPS and FedEx requirements.
The consumer materials are obtained from the kerbside recycling of food-quality poly used in milk jugs.
Recylene's cost is slightly higher than a conventional poly mailer, according to the company.
The mailer bags will be compatible with any automatic poly mailer bagger and can be used for e-commerce order fulfilment packaging when combined with PAC's R1285 Automatic Bagger.
PAC Machinery sales and marketing vice-president Greg Berguig said: "Until now, e-commerce fulfilment packaging operations lacked a bag material that used a high percentage of recycled material in its creation.
"Conventional poly bags typically contain a small amount of recycled content, often derived from the waste material in their manufacturing process. Conventional material thickness is around 3mm, depending on the manufacturer.
"Our new Recylene material uses a special blend of consumer and industrial recycled material that makes up more than 50% of the total bag material content. We believe the use of our newest bag material, which contains much more recycled material and is thinner and stronger, is a winning combination that will appeal to environmentally conscious consumers."