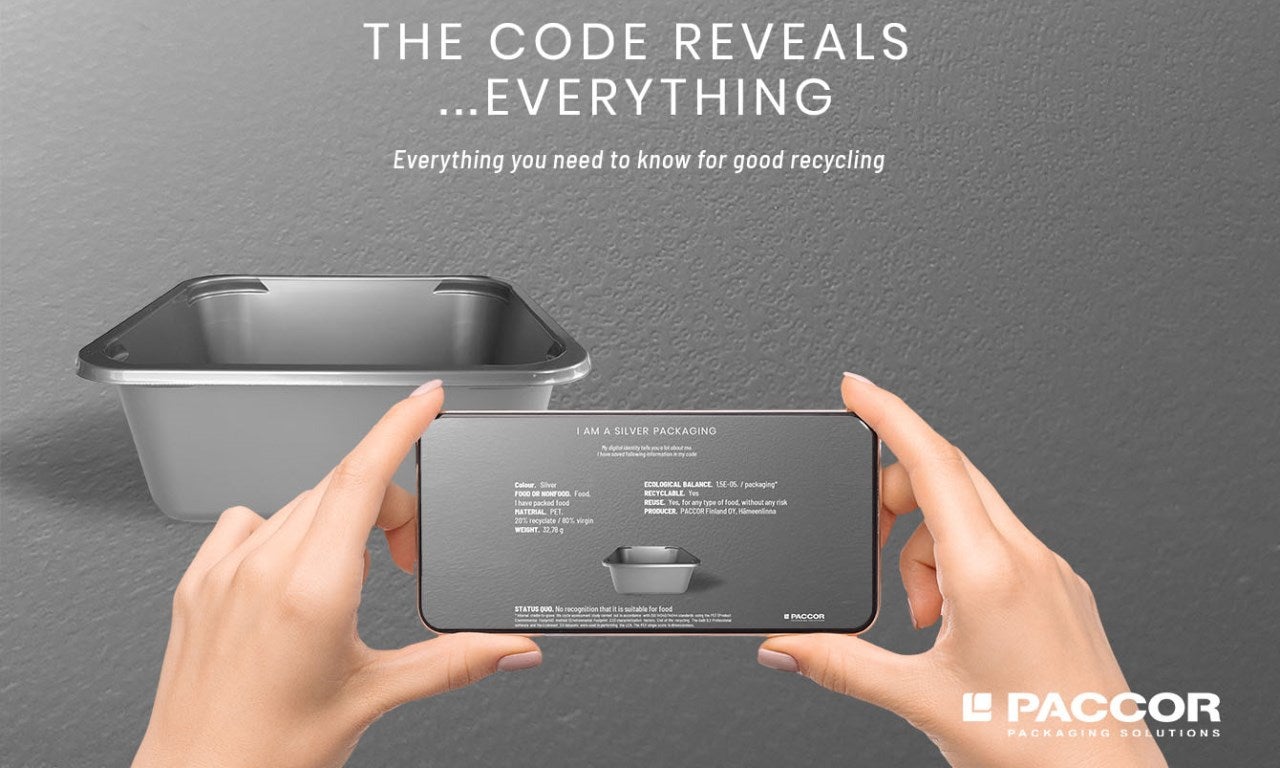 Sustainable and protective packaging solution provider PACCOR has launched plastic packaging solutions with Digimarc provided barcode-enabled digital identity.
The digital technology will enable to identify each package accurately across the value chain.
With this new step, customers can use the innovation directly on the surface of rigid plastic packaging while eliminating the need for any extra marking such as labels or direct print.
Digimarc Barcodes can be scanned with smartphone cameras to better differentiate between food and non-food packaging while achieving sorting.
PACCOR chief executive officer Andreas Schuette said: "As one of the leading manufacturers of packaging, we want to close the material loop by enabling full recyclability of our products.
"Therefore we have set ourselves the goal of minimising packaging waste, conserving resources and saving energy wherever possible."
Digimarc Barcodes can be expanded over the entire plastic surface without affecting the package design.
PACCOR became the first packaging manufacturer to implement Digimarc Barcode to commercial rigid plastic packaging surfaces.
Schuette added: "In cooperation and with the aim of taking full responsibility for the materials – even after consumption – we would like to encourage all decision-makers and all companies along the value chain to get involved and make it commercially viable. Only what is openly available will change the world."
Last year, PACCOR reached global partnership with Digimarc for digital watermarks deployment.