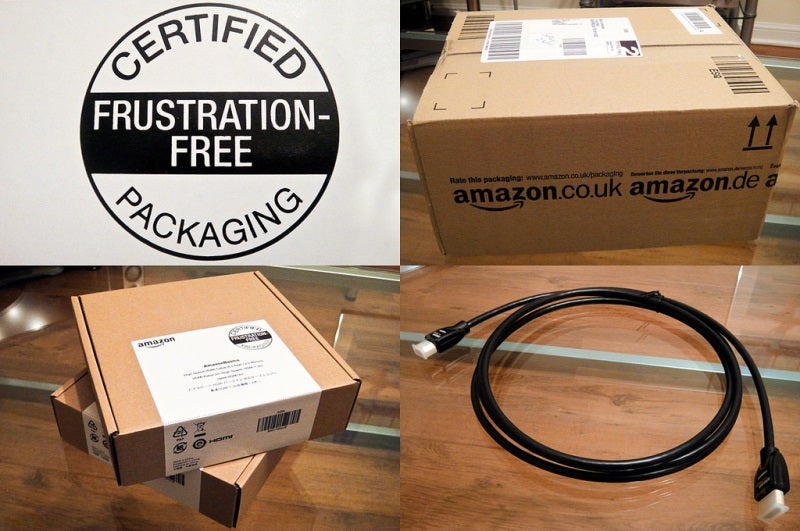 UK-based DS Smith has joined the Amazon Packaging Support and Supplier Network (APASS), as part of its plans to help e-retailers and brands to become compliant ahead of the Amazon-Certified Packaging deadline next year.
APASS is aimed at optimising customer experience through sustainable packaging solutions, which can help the retailer deliver undamaged products.
APASS allows Amazon vendors to achieve certification and advice on offering customer-friendly packaging through a three-tiered Frustration-Free Packaging system.
The three tiers include Frustration-Free Packaging (FFP), Ships-in-Own-Container (SIOC), and Prep-Free Packaging (PFP).
PFP tier focuses on the products shipped in an Amazon Overbox without additional preparation while SIOC tier focuses on delivering products without Amazon Overbox to help reduce packaging waste.
"The packaging certification process will improve the customer experience through hassle-free, easy-to-open packaging."
FFP should be easy to open, recyclable and can be shipped without an Amazon Overbox. It meets the requirements of both PFP and SIOC tiers.
DS Smith's independent Hinkley laboratory carries out rigorous tests to ensure packaging is easy to open and can protect its contents during the supply chain process.
DS Smith UK packaging laboratory manager Robert Wrightham said: "We're delighted to be an official participant of the Amazon APASS programme. The DS Smith testing laboratory and our packaging expertise can help Amazon vendors design, manufacturer and certify their packaging to comply with both APASS and ISTA-6 requirements.
"Helping reduce waste and product damage in the supply chain while supporting brands to make their packaging more sustainable, the packaging certification process will improve the customer experience through hassle-free, easy-to-open packaging."