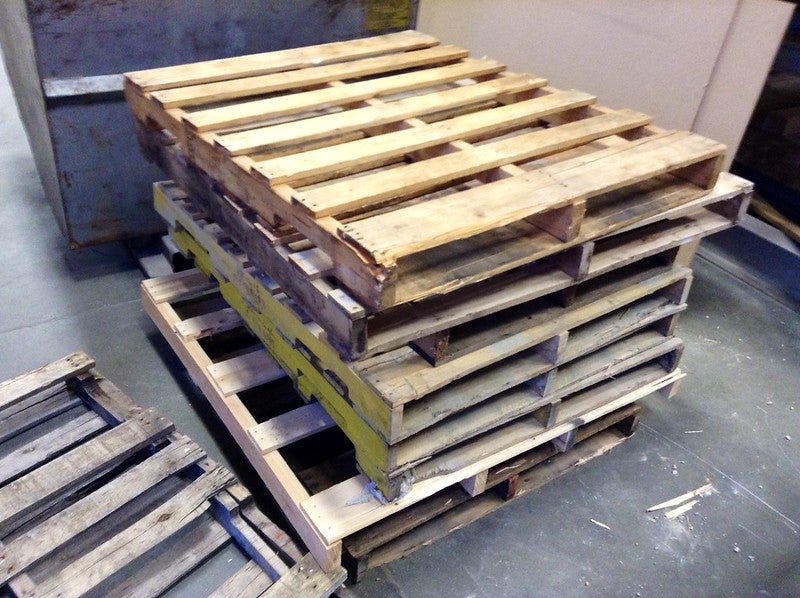 Visit our Covid-19 microsite for the latest coronavirus news, analysis and updates
Follow the latest updates of the outbreak on our timeline.
Full-service pallet provider Pallet Consultants has enhanced its production amid the Covid-19 coronavirus pandemic.
The company's Dunn facility in North Carolina has increased pallet production by 40% to meet the growing supply chain demands caused by the outbreak. It has also doubled its team.
According to the company, the lack of reliable pallets has adversely affected several of these essential supply chains and risking critical goods transport.
Pallet Consultants general manager Justin Smith said: "We've been working closely with clients that distribute food and medical supplies. We maxed capacity in our first shift, so had to add a second shift three weeks ago."
Opened in October 2019, the Dunn facility serves the Raleigh metropolitan area. The pallet repair and production facility was newly renovated with a more than $3m investment.
The facility helps meet the growing need for pallets in manufacturing, distribution, food and pharmaceutical supply chains.
Pallet Consultants president Brain Groene said: "The Dunn location is a shining example of the hard work, determination and charity all our facilities have been displaying.
"Our network has been taking its supply chain responsibilities very seriously and has been working tirelessly to ensure food and medical supplies can be shipped where they need to go."
Confirmed cases on coronavirus stood at 2,416,135 globally, while death toll has reached 165,939.