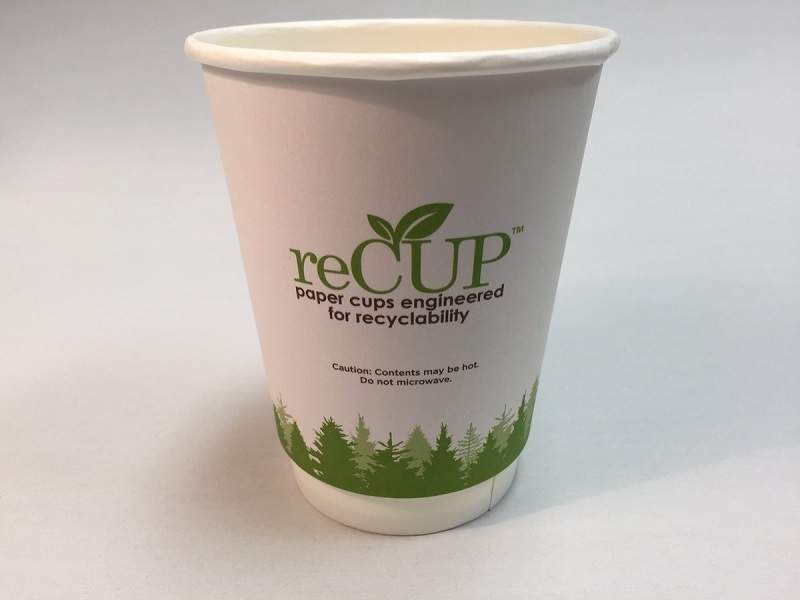 Irish recycling company Panda Recycling has announced plans to incorporate Smart Planet Technologies' reCUP recyclable cup into its UK and Ireland collection operations.
According to the company, once collection begins 100% of the recovered cup stock will go to paper mills where it will be reprocessed into new paper items instead of ending up in landfills.
Smart Planet Technologies is a materials engineer company that focuses on advancements in sustainability for the packaging industry.
The company's reCUP is a recyclable cup that was developed using EarthCoating, a universal paper board recycling solution that does not require new investment or modification of existing recycling equipment.
The solution can work for all coated paper board applications, including sandwich wedges, ice-cream and noodle pots. Paper cups created with the EarthCoating technology are available in the UK under the reCUP and Vericup brands.
Smart Planet Technologies presented its 100% recyclable cup at the Packaging Innovations 2018 event that took place in Birmingham last week.
The company's director of business Todd Gasparik explained: "The value associated with using this technology is that now all of the traditional recyclers have an opportunity to collect in process these cups that are currently going to the landfill."
Smart Planet Technologies president Will Lorenzi added: "The cup looks the same and works the same; the manufacturing cycle is exactly the same. All we did was change the pellets from polyethylene to mineral resins. This is a solution that is designed for the UK's recycling infrastructure today."
Des Crinion, managing director of Irish Packaging Recycling, the commodities trading arm of the Panda Group, said: "We love the idea of coffee cups going directly back into the recycling loop without extra processing or segregation.
"By supplying the board manufacturers with the recyclable material that we will collect nationwide, this is closed-loop recycling and the circular economy working as it should in a real-world situation."
Lorenzi told Packaging News: "With a change to the coating in coated paperboards such as paper cups, reCUP and EarthCoating provide the recycling industry with materials designed to be recycled easily through traditional paper recycling processing. These materials can therefore be incorporated as commodities in the recovered paper markets, instead of segregated for landfill."