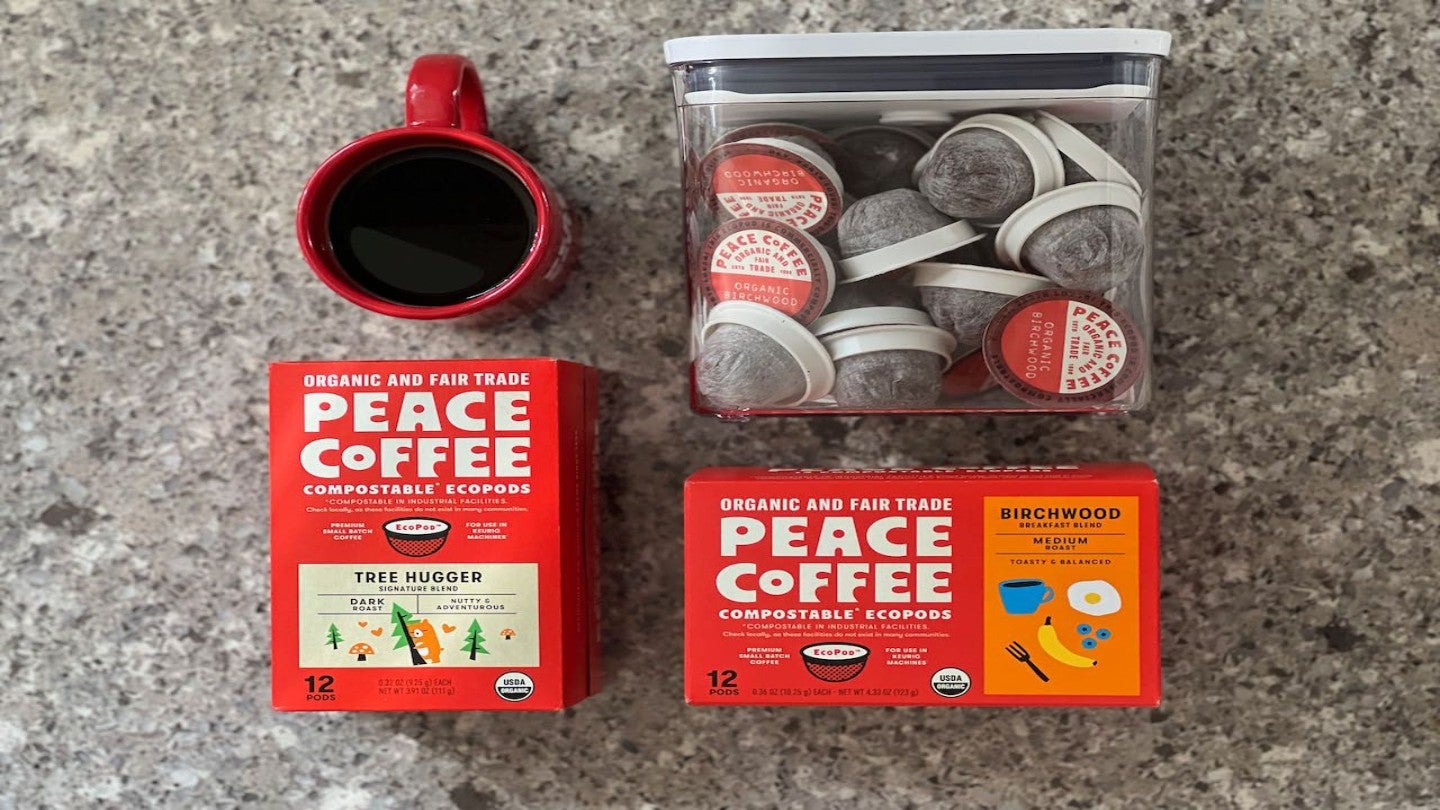 US-based coffee brand Peace Coffee has launched its first single-cup compostable coffee pods to reinforce the firm's commitment to achieve broader sustainability goals.
Peace Coffee claims that the new 'Compostable EcoPods' have been manufactured using plant-based materials, signifying that the pods are 100% biodegradable in industrial compost facilities.
Compostable EcoPods have a natural paper mesh, which according to the company, can effectively retain the coffee's full-bodied notes, in comparison to the normal plastic cups that tend to alter the taste of the coffee.
The pods can be used with Keurig coffee machines.
Initially, Peace Coffee has introduced EcoPods in just two of its blends – Tree Hugger, a nutty dark roast coffee; and Birchwood, smooth medium roast blend.
Peace Coffee CEO and owner Lee Wallace said: "We worked for nearly a year to bring this to market and hope to expand compostable packaging to more of our portfolio as it's the right thing to do."
The latest announcement comes a few days ahead of the Earth Day celebrations on 22 April.
This launch further marks a crucial step towards achieving the brand's ongoing effort to deliver sustainable, organic as well as ethically sourced coffee to the consumers.
Apart from introducing compostable pods, the brand has also made several other changes to its product line to strengthen its long-standing commitment towards sustainable practices.
The sustainable practices include buying only organic beans, 100% fair trade sourcing and implementation of other environmental efforts with international 'Carbon, Climate, and Coffee Initiative'.
Wallace added: "As we continue to grow on a national level, we are bringing our legacy of sustainability, social justice and equity along for the ride.
"We're proud of the business we've brewed so far and look forward to expanding our socially conscious business model within the global coffee community."