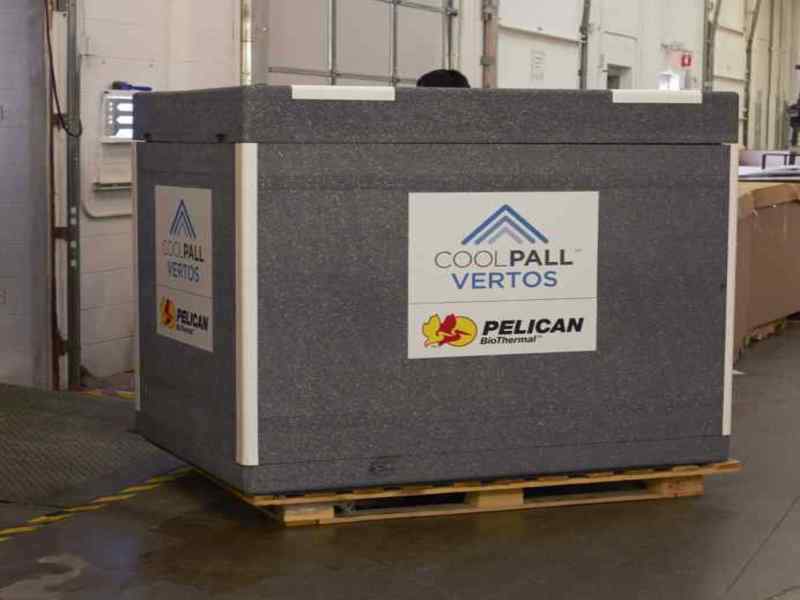 Pelican BioThermal has developed a new temperature-controlled packaging solution, CoolPall Vertos Advance, to help ship pharmaceuticals, tissues, diagnostics / clinical trials, vaccines, and blood samples worldwide.
Developed on the basis of Pelican BioThermal's original CoolPall Vertos range, the new solution is also suitable for single-use and passive bulk freight shipping applications.
Capable of carrying 1,680l of content, the new CoolPal Vertos Advance has a temperature range of 2°C-8°C and duration of up to five days.
Pelican BioThermal sales vice-president Kevin Lawler said: "Incorporating all the excellent features of CoolPall Vertos, the Advance shipper not only offers the marketplace an alternative to water-based coolants but a further cost-effective option."
CoolPall Vertos Advance is equipped with phase change material (PCM) and vacuum-insulated panels (VIPs), offering fridge hold capabilities for added stability.
The solution also incorporates high-density moulded materials, which offer lightweight thermal and mechanical integrity, as well as ergonomically designed interlocking components.
Additionally, CoolPall Vertos Advance reduces flat-packed height, saving storage space and in-bound distribution costs.
It also accepts full pallets for operational speed and efficiency.
Pelican BioThermal currently provides several ranges of temperature-control packaging solutions for life sciences industries across 13 countries worldwide.
Last month, the company announced that it had partnered with BioThermal Solutions of Chile, Kroytec of Mexico, and NatBio of Brazil to expand its distribution network in Central and South America.
---
Image: Pelican BioThermal's new single-use, passive bulk freight shipping solution, CoolPall Vertos Advance. Photo: courtesy of Pelican BioThermal.