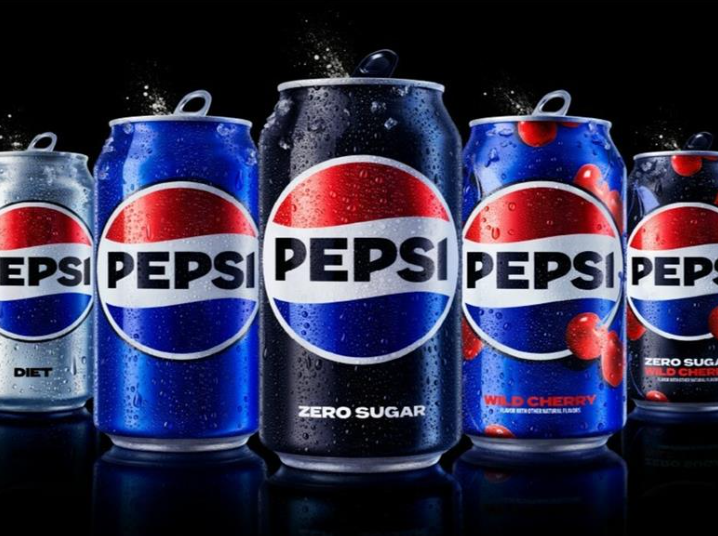 Pepsi, which is part of the multinational snacks and beverages corporation, PepsiCo, is unveiling a new logo and visual identity in time for its 125th anniversary.
The redesign aims to capture what is being described as the brand's most unapologetic and enjoyable qualities' through packaging, fountain and cooler equipment, fleet, fashion, and dining.
The drinks brand is said to play a critical role in achieving PepsiCo's positive sustainable packaging targets and in the US, as of 2022, it has started to convert all 20oz bottles, including Pepsi Zero Sugar to 100% recycled PET.
PepsiCo said the new logo and visual identity will pay homage to the brand's history while taking it into the future.
"This new visual system brings out the best of the Pepsi brand's rich heritage while taking a giant leap forward to set it up for success in an increasingly digital world," explained Todd Kaplan, chief marketing officer at Pepsi.
The new design elements include a 'bold' typeface alongside the combination of the Pepsi globe and watermark and an updated colour palette with electric blue and black for contrast, vibrancy, and to provide a 'contemporary edge' to the traditional colour scheme.
The company highlighted that it is keen to retain and emphasise its shades of black to represent Pepsi's commitment to Pepsi Zero Sugar in future.
Mauro Porcini, PepsiCo's SVP and chief design officer added: "We designed the new brand identity to connect future generations with our brand's heritage, marrying distinction from our history with contemporary elements to signal our bold vision for what's to come."
Last month, PepsiCo trialled paper-based flexible packaging for its Walkers Baked crisps multipacks.