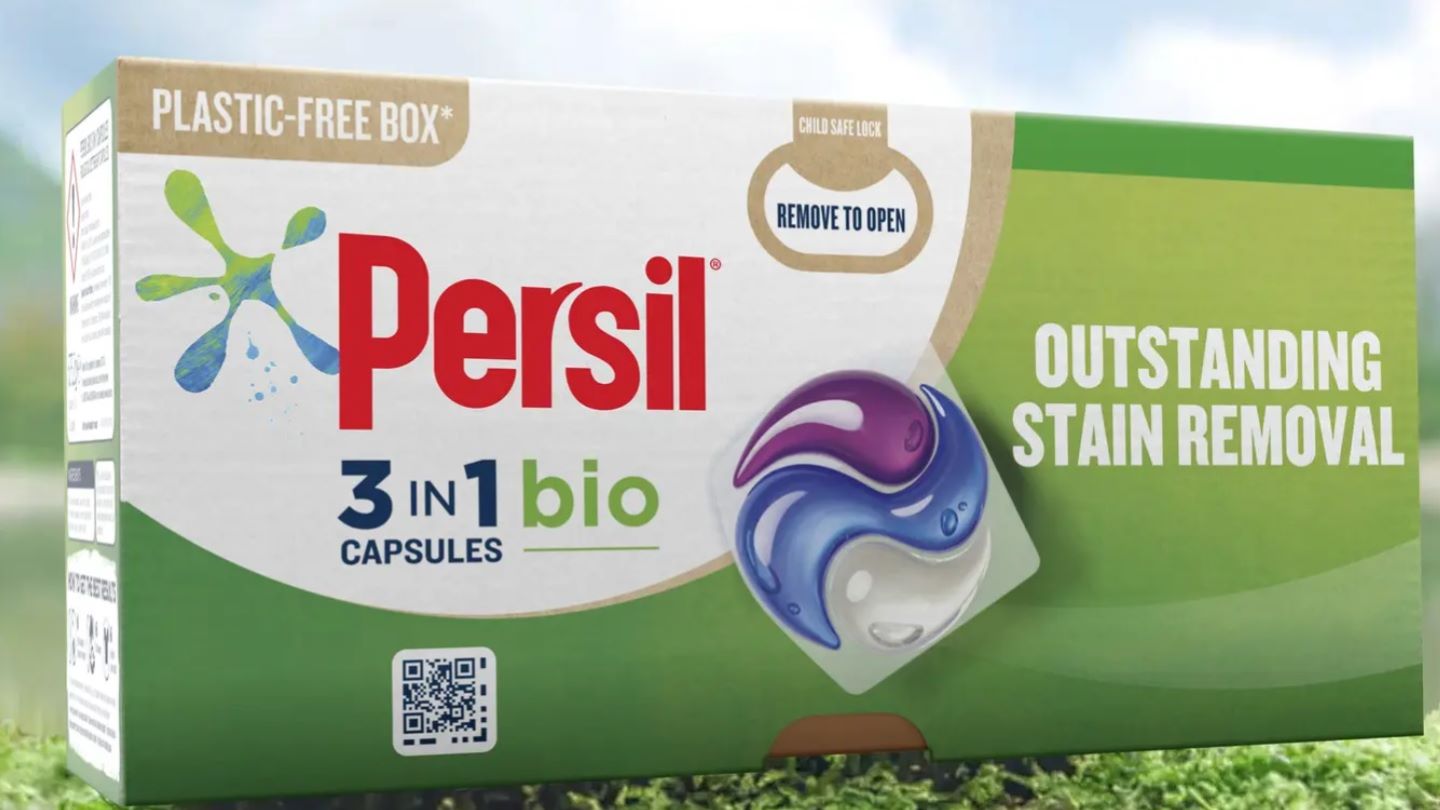 Laundry detergent brand Persil has added accessible QR (AQR) codes to some of its packs in an effort to improve accessibility for customers.
The brand's capsules in plastic-free packaging and its Ultimate Liquids range will be sold with AQR codes on their packaging.
Persil's owner Unilever plans to add the codes to the full Persil range by the end of next year.
The AQR codes are intended to offer an inclusive experience both in-store and at home for the two million blind and partially sighted people in the UK.
They were developed with augmented reality specialist Zappar in collaboration with the Royal National Institute of Blind People (RNIB).
When accessed using a smartphone, the codes offer product, usage, safety and recycling information in a structured way designed for visually impaired users.
To show information in larger text or in audio-described and voice-guided formats, the AQR also coordinates with the device's configured accessibility features.
The AQR codes are made more detectable by adding additional markings to existing QR codes.
They aim to allow brands to incorporate an accessibility layer using their existing code scheme, thus avoiding using any additional space on-pack.
Zappar CEO and co-founder Caspar Thykier said: "Although QR codes have been in mainstream use almost 30 years now, they have lacked the important ingredient of accessibility.
"This is really about helping make a small but important everyday quality-of-life improvement in people's lives."
Unilever, RNIB and Zappar believe the use of AQR codes on packs will make accessible product information a standard for packaging design.
Unilever laundry marketing director Nadine Slyper said: "For us, this is bigger than Unilever, and we see it as a first step in helping make packaging more accessible for everyone.
"We're pleased to be exploring AQR codes as a business and hope to see other companies and accessibility apps join in this conversation."