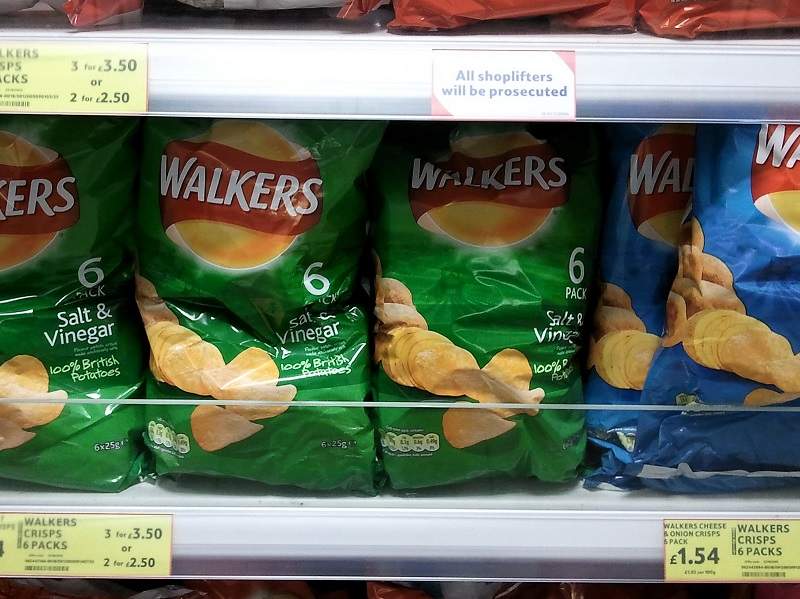 Over 150,000 people have signed a petition to urge UK snack food manufacturer Walkers and other brands to use more sustainable packaging.
The Leicester-based producer, which recently celebrated 70 years since its foundation, belongs to PepsiCo and currently uses unrecyclable metallised plastic for its packaging, producing more than 11 million bags every day.
Walkers has pledged to make all of its packaging fully recyclable, compostable and biodegradable by 2025.
The petition was launched following the recent recovery of Walkers packs on the beaches of Cornwall that are thought to date from the 1980s and 1990s. The man who started the petition, Geraint Ashcroft, is working with Beach Guardian, the environmental group that focuses on cleaning waste from UK shores.
He told the BBC: "The problem is now that more and more manufacturers are using the same packaging and not just the crisp industry. Let's hope we can get the 2025 date brought forward and get more manufacturers to change their packaging."
The petition was set up almost a year ago and reached 150,000 signatures in the past week.
It states: "Currently the majority of crisp packets in the UK and worldwide are not recyclable so they have to go to landfill.
"As a nation, the UK alone consumes approximately 6 billion packets a year. Imagine what the figure would be for Europe or worldwide. That's an awful lot of landfill and poison for the environment.
"At today's consumption rate in 33 years' time, there will be 200 billion crisp packets either sent to landfill or polluting our oceans. Many will be ingested by animals, fish or birds leading to a slow lingering death."
Walkers' owner PepsiCo has promised that the crisps manufacturer is looking at ways to make more sustainable packaging.
A spokesman for the company said: "We already have a pilot of compostable bags in one of our markets and are optimistic we will be able to expand its rollout wider in the future.
"We have committed to 100% recyclable, compostable or biodegradable packaging across our product portfolio by 2025, and are collaborating with leaders in this space to bring the latest packaging advances to our products."