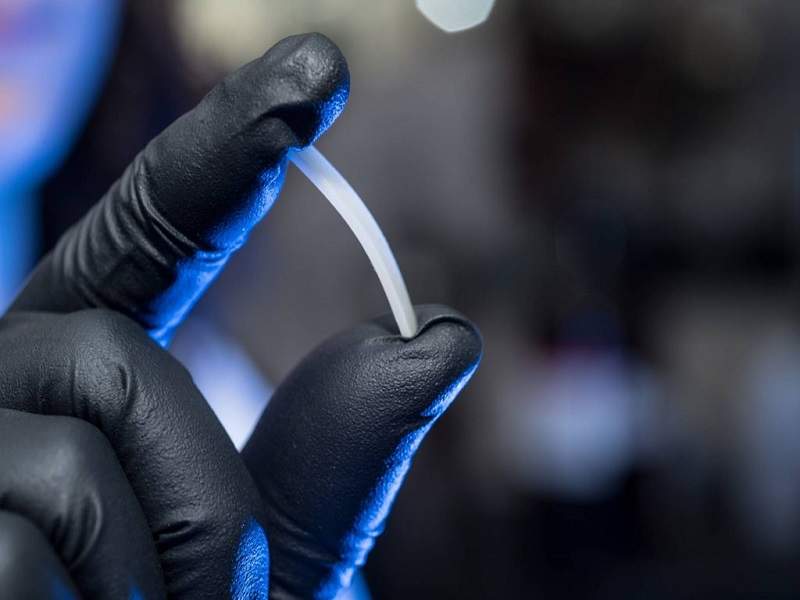 Colorado State University chemists have discovered a polymer that has many of the same characteristics as plastic but can be converted back into its original small-molecule state for complete chemical recyclability.
The chemical conversion can be accomplished without the use of toxic chemicals or intensive lab procedures.
According to the Department of Chemistry research team, the polymer is comparable to plastic in weight, heat resistance, strength and durability. However, unlike typical petroleum-based plastics, the new polymer could be recycled repeatedly.
"The polymers can be chemically recycled and reused, in principle, infinitely," said Department of Chemistry professor Eugene Chen, who led the study.
Chen's lab previously developed a chemically recyclable polymer in 2015, but it required extremely cold conditions to make and it would therefore have limited industrial potential. It also had low heat resistance and molecular weight and, while plastic-like, it was relatively soft.
The new, improved polymer was created by removing a ring at a particular location along the molecule structure. Researchers then identified two different catalysts that, at sufficiently high or low temperatures, can break down this polymer into constituent monomers with an efficiency of around 85%. At this level, the monomers can be reused and made into new polymers.
It can also be polymerised under solvent-free and room temperature conditions, with just a few minutes of reaction time and only a trace amount of catalyst, making it environmentally friendly and suited for industrial use.
Chen and his team believe that it could help lead to a future with reduced plastic waste, where greener plastics are recycled 'infinitely' in a reactor instead of surviving for millions of years in oceans and landfills.
Globally, the production of plastic has increased to the point where output is expected to exceed 500 million tonnes by 2050.
"It would be our dream to see this chemically recyclable polymer technology materialise in the marketplace," said Chen.
The findings were published in the journal Science.