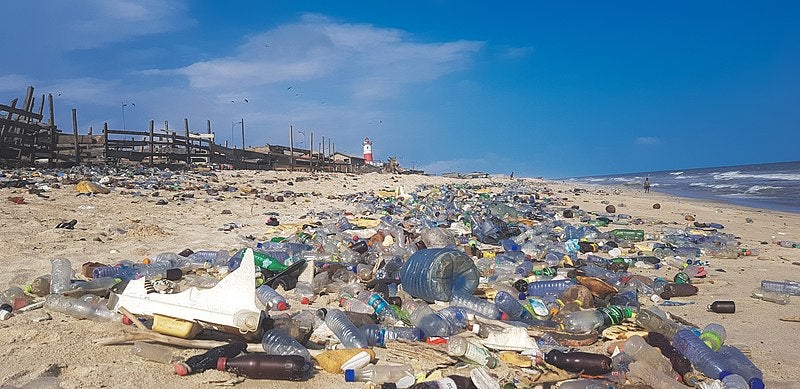 A new study indicates that plastic pollution in the oceans may triple in the next 20 years, significantly endangering aquatic life.
The study, conducted by an NGO called International Solid Waste Association, stated that the amount of plastic waste disposed to the oceans may increase to 600 million tonnes by 2040 if proper preventive measures are not introduced.
It also highlighted the increase in the use of single-use plastics following the Covid-19 pandemic, while the rate of trashing face masks and latex gloves have also increased.
The Pew Charitable Trusts senior manager and co-author of the study Winnie Lau was quoted by Reuters as saying: "Plastic pollution is something that affects everyone. It isn't a 'your problem and not my problem'. It's not one country's problem. It's everyone's problem.
"It's going to get worse if we don't do anything."
The study also laid out steps that should be undertaken to reduce the increasing volumes of plastic waste from entering water bodies every year.
It includes reducing investment in plastic production and channelising the money to increase the output of alternative materials.
The study also emphasised on the need for expanding waste collection capabilities in developing countries and increasing the number of recycling facilities.
According to Reuters, the production of plastic grew from two million tonnes in 1950 to 348 million tonnes in 2017. The figure will double by 2040, the study predicted.