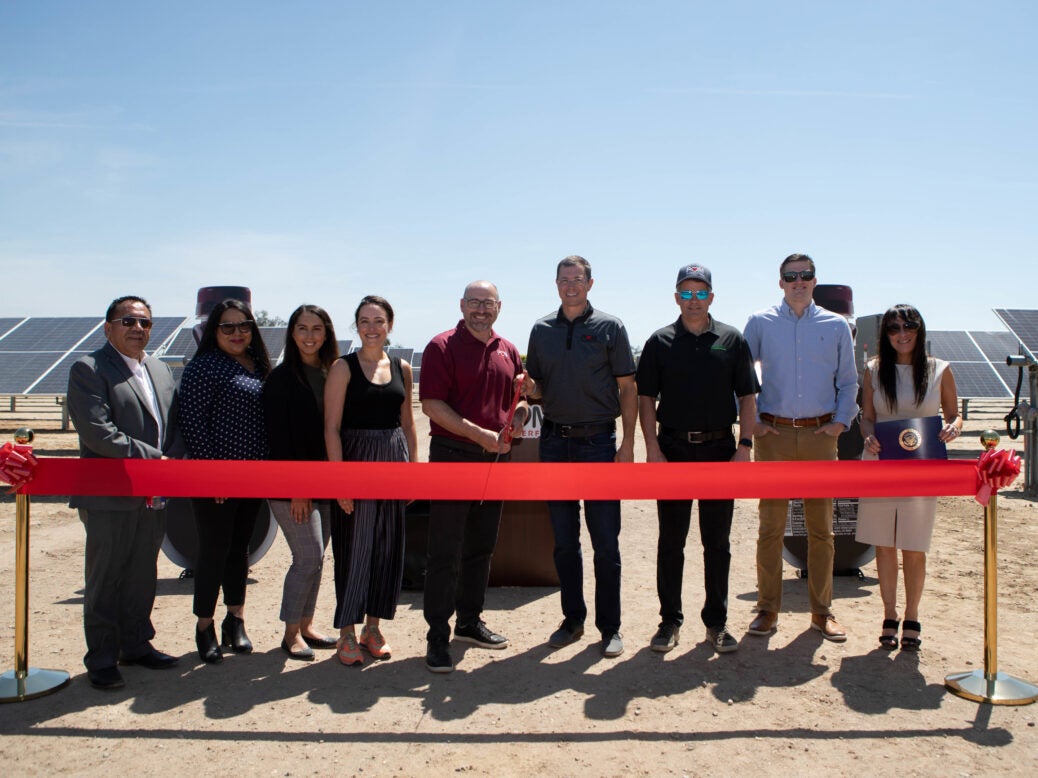 US-based pomegranate and pomegranate juice producer POM Wonderful has switched to 100% recycled polyethylene terephthalate (rPET) bottles across its operations in an effort to improve its sustainability.
The company will make all its 16oz juice bottles, including its 100% Pomegranate Juice, Pomegranate Blueberry 100% Juice and Pomegranate Cherry 100% products, entirely from rPET.
The new rPET bottles will feature a '100% Recycled Plastic' logo and be available throughout North America from this month.
The initiative is in line with POM Wonderful's wider efforts to reduce its use of single-use plastic and will switch more than 11 million bottles to rPET a year.
POM Wonderful president Derrick Miller said: "As an agricultural company at heart, we know that sustainability is critical to our future.
"That's why it's important that we make environmental sustainability a core principle of our work, and conserve natural resources to minimise our company's impact on the environment.
"As we celebrate the transition to rPET and renewable energy, we continue to look for new ways to minimise our impact, serve as community stewards and enhance sustainability across every part of our business."
In addition to launching sustainable bottles, POM Wonderful is using renewable sources to meet more than 90% of its electricity needs.
The company's solar farm at its processing plant in Del Rey, California, will come online next month and is expected to cover more than 90% of its electricity requirements by next year.
Based in Los Angeles, California, POM Wonderful claims to be the US' largest grower and producer of fresh pomegranates and pomegranate juice.
The company is owned by privately held firm The Wonderful Company, which joined the RE100 renewable energy initiative in 2019.
The Wonderful Company's other brands include Wonderful Pistachios, FIJI Water, Wonderful Halos, JUSTIN wine and Teleflora.