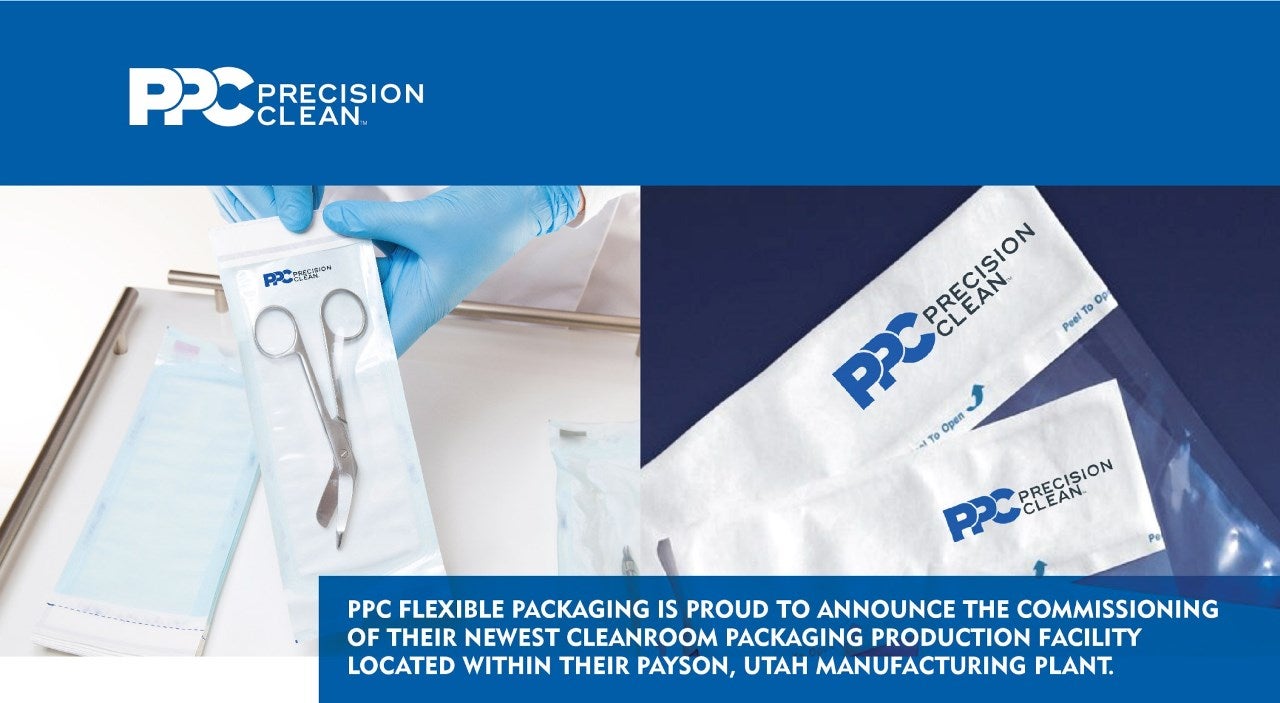 US cleanroom and consumer packaging provider PPC Flexible Packaging has commissioned its newest cleanroom packaging production facility.
The new facility is located within the company's manufacturing plant in Payson, Utah. It is equipped with the latest technology pouch and bag making production lines.
This is the company's third investment made to support its healthcare flexible packaging franchise, PPC Precision Clean.
Founded by Donald Fisher in 1969, the packaging franchise has generated above market growth each year since.
The facility is in response to the increase in cleanroom packaging market in North American geographies and mainly the western region.
According to the company, the facility "will complement and provide redundancy for two existing cleanroom operations" in its mid-west Buffalo Grove facility in Illinois.
PPC expects the facility to receive ISO Class 4 and 7 registrations.
The company notes that cleanroom certified flexible packaging helps serve markets such as healthcare, medical, life sciences, pharmaceutical, critical environment components and microelectronics.
PPC has six plants across North America and South America. It also has in-house graphics and plate-making capabilities.
In September last year, the company launched its new sustainability portfolio called PPC Green.
Under this portfolio, the company launched new eco-friendly products such as new recyclable and compostable pouches, Earth Pack.
The company is committed to environmental sustainability.