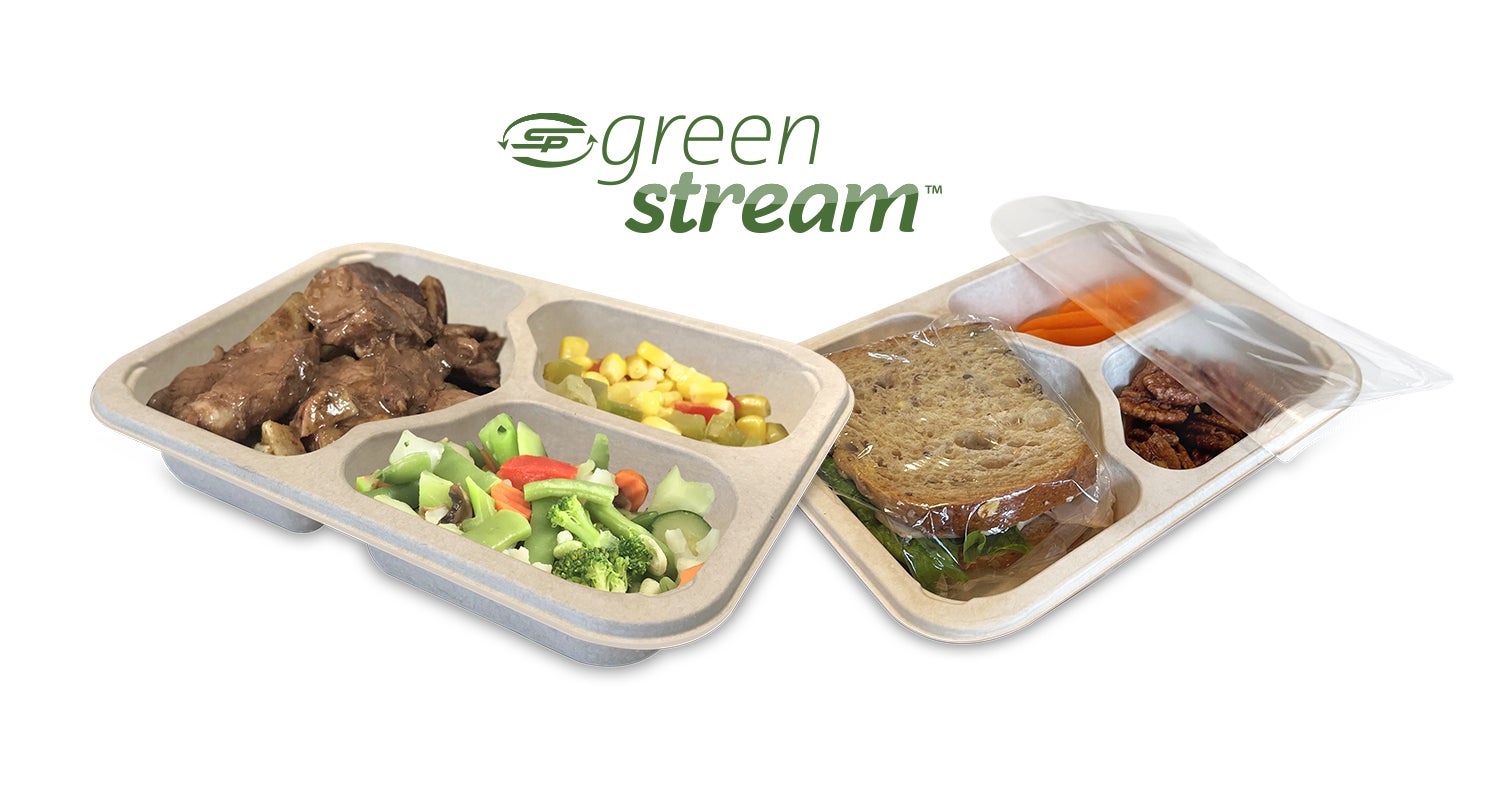 Integrated packaging system supplier Preferred Packaging has added a moulded pulp tray made from natural plant fibres to its GreenStream sustainable packaging portfolio.
Designed for packaged meals, the pulp tray is composed of plant fibres such as sugar cane husks and bamboo fibres and is manufactured without producing wastewater.
The plastic-free tray is designed to retain strength and is safe for use in freezers, microwaves and ovens.
Its surface is sealable with the company's Affirm lidding films and is claimed to have improved oil and water resistance.
In addition, the tray offers fibre formulations that do not contain perfluoroalkyl or polyfluoroalkyl substances (PFAS).
The GreenStream plant fibre is compostable and recyclable in municipalities with collection systems.
Preferred Packaging will launch the tray at the School Nutrition Association Annual National Conference, which is due to take place from 10 to 12 July in Orlando, Florida.
The company is a division of flexible packaging manufacturer C-P Flexible Packaging.
C-P Flexible Packaging CEO Mike Hoffman said: "The addition of GreenStream plant fibre trays to our sustainable packaging portfolio strengthens our capabilities to provide innovative, environmentally responsible solutions to the prepared meals market.
"At the School Nutrition Association Annual Conference, we're excited to display several new innovations that allow schools to do more with less impact on the environment, delivering high-quality meals, snacks and desserts in safe and efficient formats to the students who rely on them."
Preferred Packaging's Affirm lidding films can be used for both GreenStream pulp trays and traditional plastic trays.
The company also offers OmniSeal tray sealing equipment, which is designed to meet all volumes and budgets.
In March this year, C-P Flexible Packaging acquired privately held flexible packaging firm Bass Flexible Packaging for an undisclosed sum.