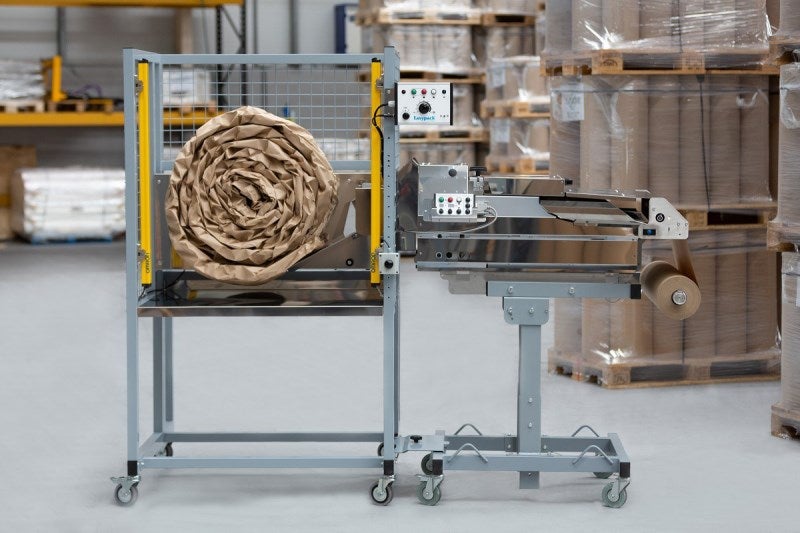 UK-based protective packaging materials provider Pregis has unveiled an ancillary packaging technology, Easypack Coiler, to automate coil production.
Easypack Coiler leverages the company's PackmasterPro packaging technology to automate the production of packaging coils, which is made from 100% recycled, recyclable and biodegradable paper.
Companies input the size and quantity of coils required, while Easypack Coiler automatically creates them with minimal operator assistance, noted Pregis.
The coiler can accommodate coil diameters ranging from 30cm to 70cm, with a depth of up to 20cm and output speed of 26m per minute. It is also height-adjustable and secure.
According to the company, the coil is a flexible type of protective packing for securing goods in transit and eliminating in-box migration. It can be used as a cushion or mould to wrap products of any size, shape or weight.
Easypack is the company's green packaging technology brand made in the UK. It produces a range of lightweight paper cushions by converting 100% environmentally friendly paper rolls at high speeds.
Paper used in the solution is available in single or twin ply grades from 70gsm to 90gsm. It is produced in white and brown variants, or a combination of both.
PackmasterPro is an advanced void-fill packaging system currently used across multiple sectors in the UK, Europe, and the US.