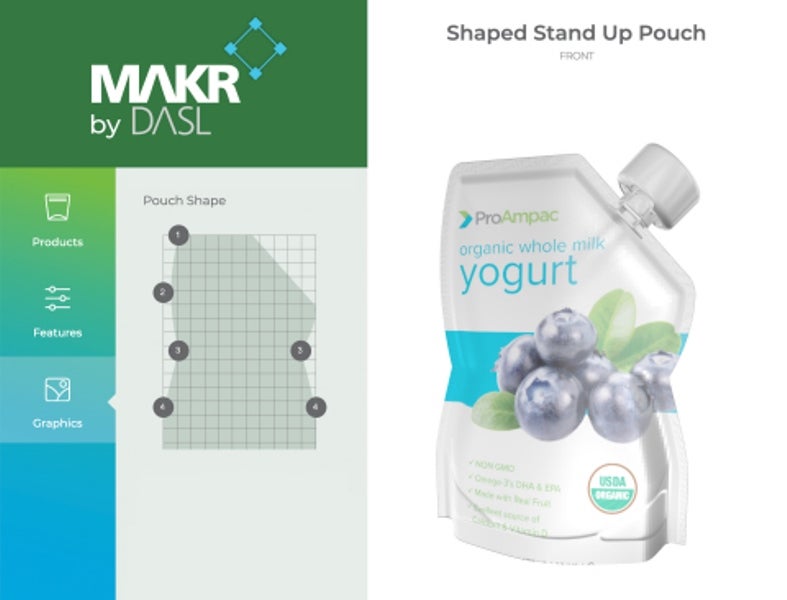 Flexible packaging company ProAmpac has introduced the online configurator to remotely design solutions.
Branded as MAKR, the offering enables users to develop three-dimensional package designs in both film and paper formats.
Users can choose almost any ProAmpac produced flexible packaging format and then custom-design their own package. They can use features such as package dimensions, closures, handles and pouch shape, as well as add graphics.
Once done, the finished package design can be submitted online.
The company's Design and Sample Lab (DASL) team will verify all details and then create and deliver the custom prototype directly to the requester.
ProAmpac global application & innovation vice-president Sal Pellingra said: "Through DASL we have been ideating, designing and prototyping samples in collaboration with customers since 2014.
"MAKR takes our collaboration process to another level by moving ideation and design to a virtual process.
"Users can interact in the app with different flexible packaging formats, sizes, shapes, and art in ways that bring their ideas to life no matter where they are located.
"With so many of our customers working remotely during the pandemic, providing virtual, self-serve capabilities are even more relevant."
MAKR is part of ProAmpac's valued-added virtual offerings under the brand name, Bridge.
Earlier this year, the company launched Bridge Remote Trial Management (RTM).
Last week, ProAmpac partnered with premium speciality baby food producer Bimbosan to manufacture ProActive Renewable bio-based packaging for Bimbosan's newest premium baby formula, cereal supplements and cereal paps.