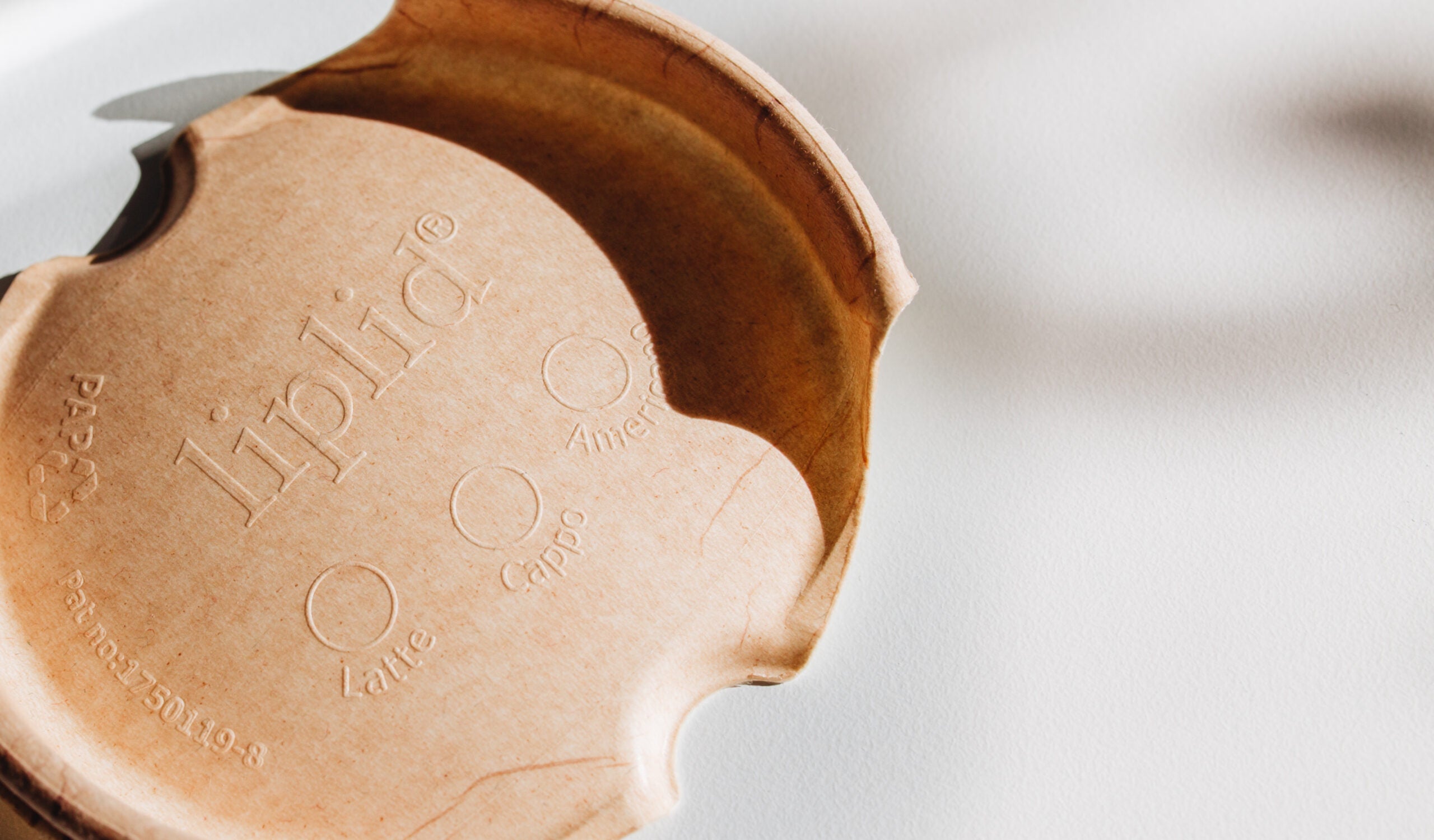 Swedish packaging technology provider PulPac has collaborated with Liplid and MAX Burgers to introduce a sustainable fibre-based alternative to plastic coffee lids.
As part of this initiative, MAX Burgers will roll out the Liplid's cup lid in all its restaurants in Sweden from this year as a replacement for plastic coffee lids.
Made with PulPac's dry moulded fibre forming technology, the fully recyclable, plastic-free, biodegradable lid is located inside the cup rather than on it to avoid leakage and enhance customer experience.
The design is claimed to reduce material usage by 25% compared with similar plastic lids.
It won the 2022 World Star Packaging Awards, which were hosted by the World Packaging Organisation.
PulPac chief commercial officer Sanna Fager said: "This has been a fantastic project, where we have adapted Liplid's brilliant product to our technology – and will manufacture the first series of two million lids for Liplid.
"We look forward to seeing them go live at MAX Burgers."
PulPac's fibre forming technology uses affordable, renewable cellulose fibres to produce high-performance fibre-based packaging.
The patented dry moulded fibre is intended to provide various benefits, including structural strength, undercuts, de-nesting and advanced geometries.
In addition, the dry process improves sustainability by reducing water resources and energy usage, which reduces its carbon footprint by 80% compared with alternative practices.
Liplid CEO Jesper Berthold said: "The world needs smart and functional alternatives to single-use plastics.
"Using PulPac's innovative approach, we at Liplid produced a fully recyclable, plastic-free and biodegradable cup lid with a new and unique design – bringing a new drinking experience to the market."
More than 300 billion plastic lids are manufactured a year, equivalent to 1.5 million tonnes of plastic.
Most of these lids end up in oceans, causing plastic pollution.
Last January, PulPac secured funding to expedite the commercialisation of its sustainable packaging technology.