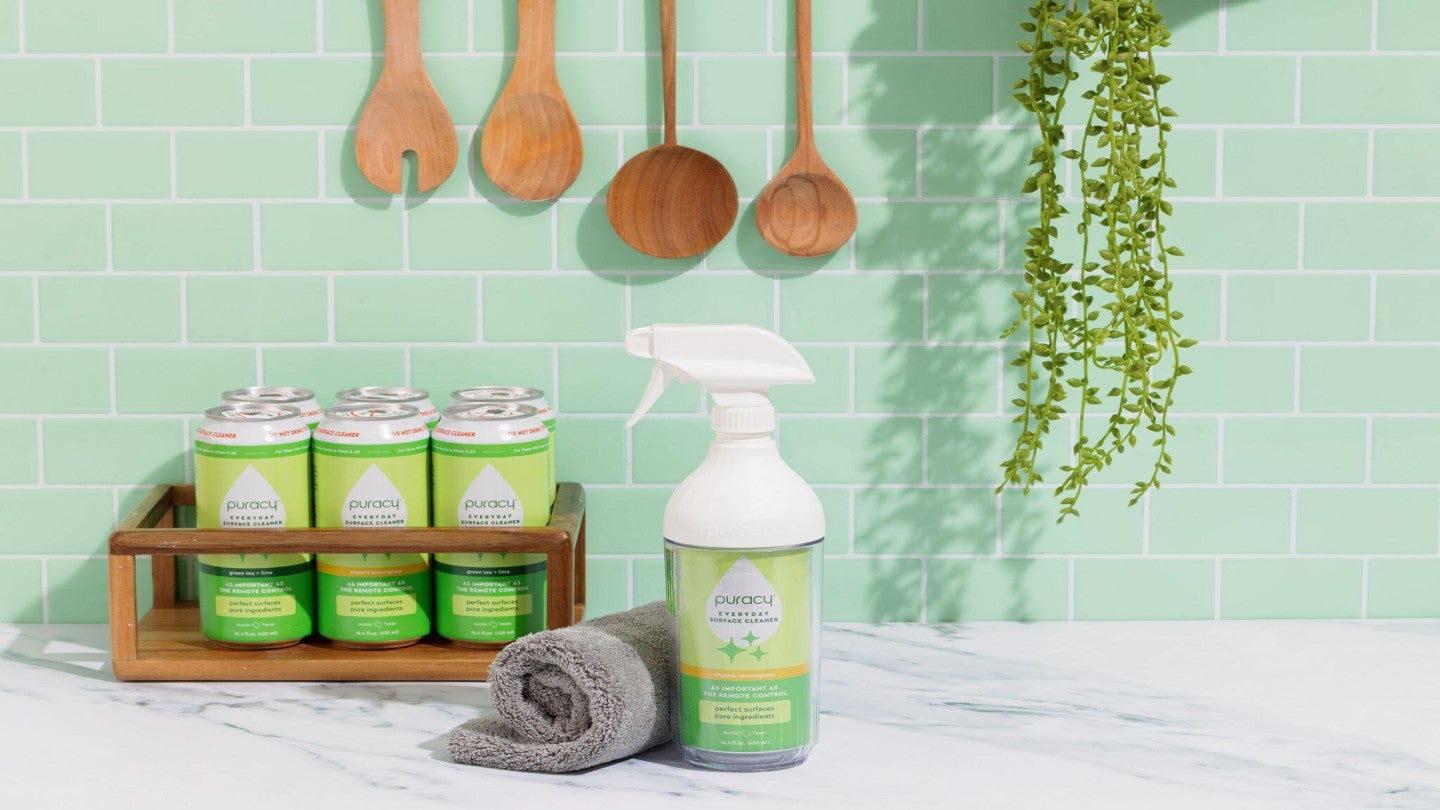 US-based household cleaning and personal care brand Puracy has launched its new sustainable Clean Can packaging to get rid of its old, single-use plastic packs.
The announcement comes a few days ahead of Earth Day, held on 22 April 2023.
This sustainability-focused effort is part of the brand's broader initiative to create eco-friendly, convenient and efficient packaging and products for its conscious consumers.
Through its new packaging, Puracy wants to address some common concerns about how its customers can be 'more responsible' with the products they use.
The 'Clean Can and Clean Can Starter Kit' has been designed to deliver a cost-effective and environmentally friendly option to customers. The new cans are also easy to store and use.
Filled with Puracy's natural, plant-based formulas, the cans are also made up of 100% aluminium that can be recycled infinitely.
The brand said that its ready-to-use cans draw inspiration from customers' insights.
Clean Cans are also claimed to be one of the 'most convenient' refill pack formats, as customers can easily open the can, insert the system and use the product.
This simplicity of the pack will allow consumers to eliminate single-use products, the company noted.
According to Puracy, each Clean Can is packed in a system that has been developed using shatterproof, hyper-durable and optically clear polyethylene terephthalate glycol, which looks and feels like glass.
Puracy co-founder Sean Busch said: "Since the beginning, we have been committed to making natural, effective products to clean your world and everything the world throws at it.
"The Clean Can system is an extension of our dedication to delivering products to customers that don't create extra effort and also give them the opportunity to make a positive change for our planet."