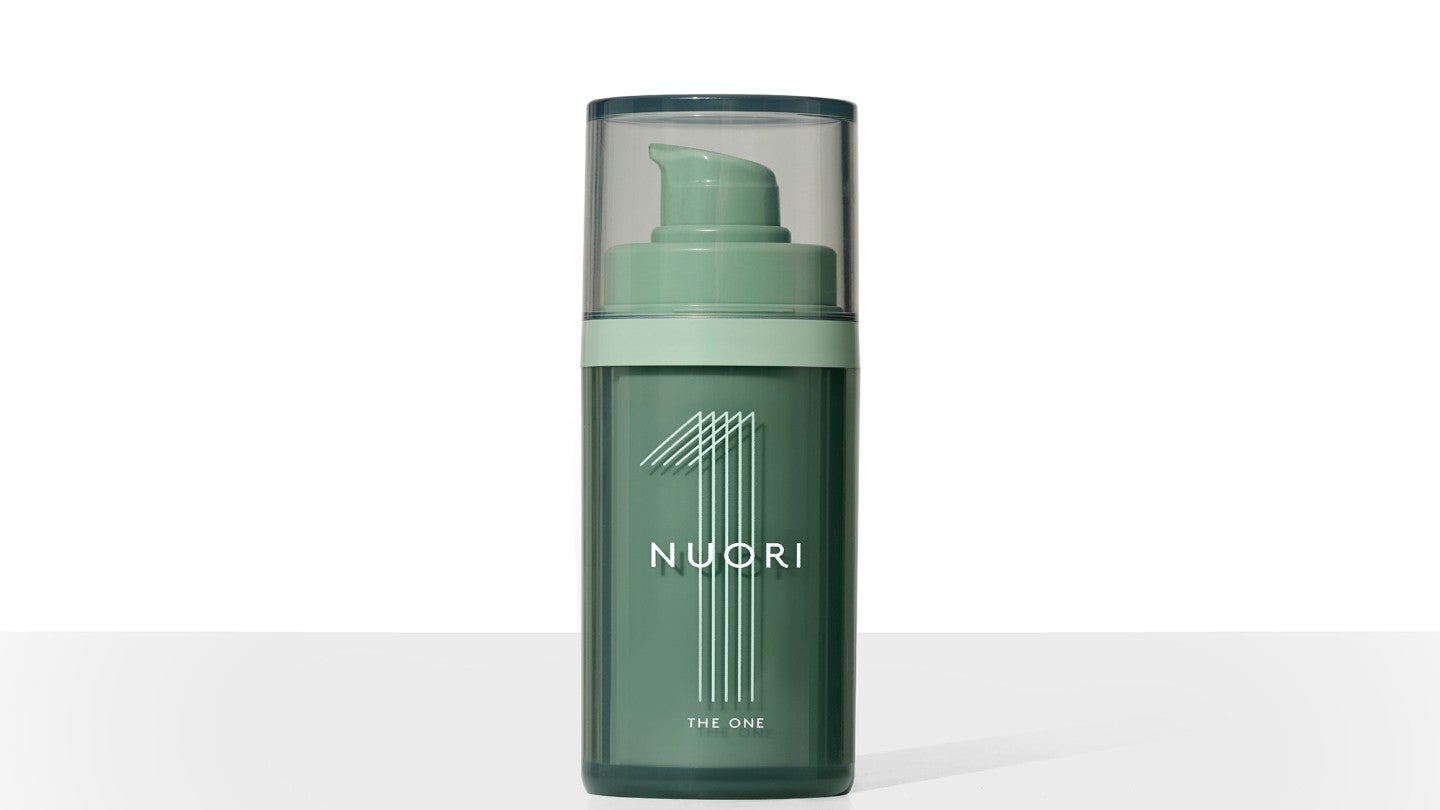 Global cosmetics packaging manufacturer Quadpack has provided its Regula Airless packaging for Denmark-based skincare brand NUORI's new product line, named The One.
Regula Airless is made from 100% recycled polyethylene terephthalate (rPET), which prevents the product inside from being contaminated without the use of synthetic preservatives.
The product range was made entirely in Europe; the product itself was blended in Denmark while the packaging was manufactured at Quadpack's production site in Kierspe, Germany.
The product comes in a bottle with a metal-free pump. This pump and inner part of the bottle are composed of polypropylene (PP) to ensure the product's compatibility.
The final packaging version was ready after the culmination of a three-month-long and extensive evaluation process that aimed to validate whether Nuroi's formula was in sync with the new packaging design proposed by Quadpack.
The packaging was manufactured by leveraging Quadpack's expertise in PET injection methods, which was used to create the effective blend of PP and rPET.
NUORI brand manager Ann-Marie Rønlund Jensen said: "As our expert partner, Quadpack always takes us on a journey to navigate the options in terms of innovation and sustainability.
"With The One, our research and discussions led us to embrace recycled material, complete with its imperfections and colour variations. Airless was a given. The finished pack perfectly fits our mindset of high performance, simple aesthetics and low waste."
In another development, Quadpack has introduced new monomaterial 'Emerald Lipstick' packaging that can be bought in either a square or cylindrical shape and is polyoxymethylene-free.
Brands can choose the material of the packaging, which can either be part-rPET or 100% rPET.
According to Quadpack, its new lipstick has a 12.7mm cup with a 4g-4.5g capacity, which is a good fit for most of the lipsticks on the market.