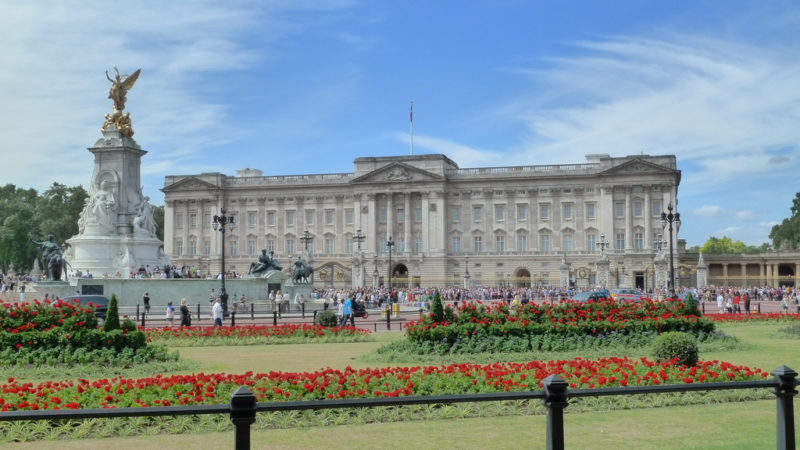 Queen Elizabeth has banned single-use plastic straws and bottles from her royal estates with the view to gradually stop the consumption of all plastic packaging.
Buckingham Palace has revealed the royal household's waste plans, which are said to be motivated by the Queen's strong commitment to the cause.
According to the Daily Telegraph, plastic straws will be ditched from public cafes and from staff dining rooms in all properties belonging to the Crown.
As part of the plan, internal caterers at Buckingham Palace, Windsor Castle and the Palace of Holyroodhouse in Edinburgh will only be allowed to use china plates and glasses and recyclable cups.
A spokesman for Buckingham Palace said: "Across the organisation, the royal household is committed to reducing its environmental impact.
"As part of that, we have taken a number of practical steps to cut back on the use of plastics. At all levels, there's a strong desire to tackle this issue."
The Queen is thought to have grown a personal interest towards the problem of plastic waste since helping BBC's Sir David Attenborough in his documentary about wildlife in the Commonwealth.
The broadcaster and Her Majesty were caught on camera laughing together during the shooting of the programme, which advocates the creation of new forested parks in all Commonwealth countries.
Queen Elizabeth is not the first royal to show engagement in environmental sustainability: Prince Charles recently urged packaging and retail companies to cut single-use plastics and rethink their green-friendly strategies.
Julian Kirby, a campaigner at Friends of the Earth, said: "Blue Planet's reach now extends to the Royal households, which shows how much momentum is building behind the war on plastic pollution.
"From small-holdings to Sandringham, everyone is sick of this problem and wants it fixed. Ultimate responsibility remains with manufacturers and government to stop this senseless harm to our environment, with its resultant devastation to wildlife."