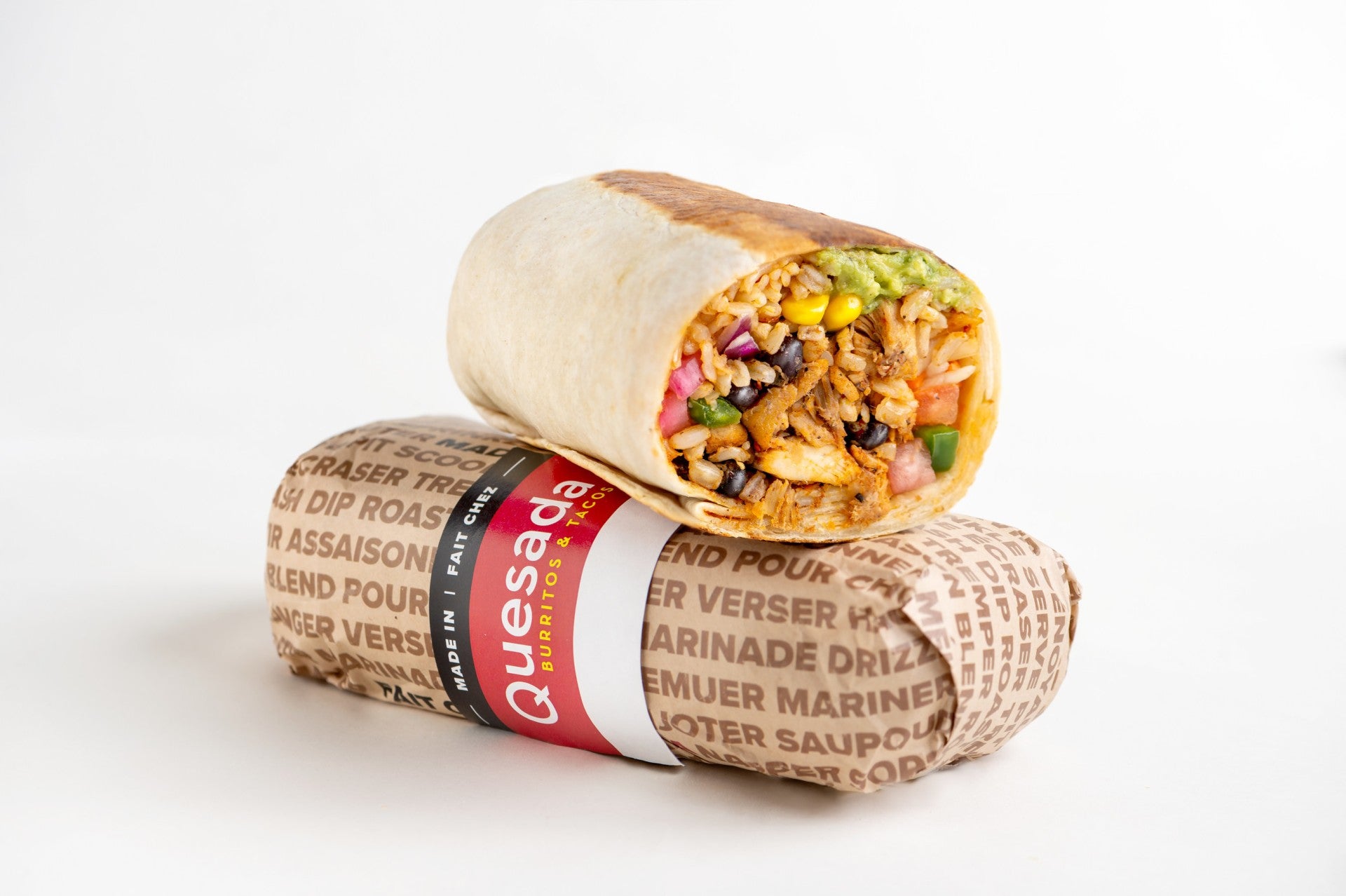 Canadian restaurant chain Quesada Burritos and Tacos has announced it will launch biodegradable burrito packaging from next month.
The company will start using biodegradable paper for the packaging instead of aluminium foil, which it has used until now.
The move will enable Quesada to divert around 100,000lb of aluminium from landfills over the next five years.
Aluminium foil, which is typically used for packaging burritos, takes around 400 years to fully break down. It also takes a significant amount of energy to manufacture.
Producing one tonne of aluminium requires around 170 million British thermal units (BTUs), equivalent to around 1,400 gallons of gasoline, and releases around 12t of greenhouse gases.
If this move is successful, Quesada will be Canada's first Mexican food chain to eliminate foil wraps from its operations.
Quesada founder and CEO Steve Gill said: "We're working hard to be more sustainable while also hopefully influencing and empowering our community of fans and loyal customers to do the same."
As part of its commitment to global organisation 1% for the Planet, the company currently donates 1% of the sales of its Beyond Meat burrito to support the David Suzuki Foundation, a Canadian non-profit environmental organisation.
David Suzuki Foundation development and strategic partnerships director Siobhan Aspinall said: "Canadians care about protecting the environment, but per capita, research shows we are among the most wasteful nations in the world.
"The good news is, when companies make changes towards more sustainable ways of business, it encourages consumers to think about how their purchasing decisions affect our planet."
1% for the Planet's global network comprises businesses, individuals and environmental non-profits.