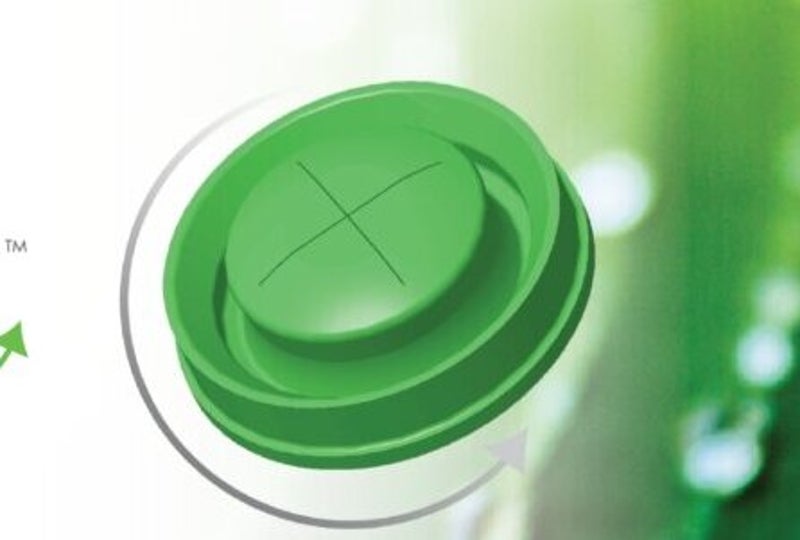 RecyClass has certified a recyclable valve developed by Aptar Food + Beverage, a subsidiary of US-based pharmaceutical packaging AptarGroup, as fully recyclable in plastic recycling streams.
Made from a low-density material, the SimpliCycle TPE-S valve is fully compatible with polypropylene (PP), polyethylene (PET) and high-density polyethylene (HDPE) recycling streams.
When used as a closure on a PET bottle, the valve floats in the recycling tanks when it is collected with the bottle in the PET recycling stream.
It can be easily separated from the PET flakes and recycled with the polyolefin's streams.
When used in a closure on a PP bottle, the closure goes directly into the PP recycling stream.
Following RecyClass's approval, Aptar closures with SimpliCycle valves are considered to offer more hygienic and controlled product dispensing for consumers, as well as improve sustainability for food and beverage brands.
Aptar plans to roll out its SimpliCycle valves worldwide by the end of this year.
Aptar elastomeric flow control business general manager Shyam Kotak said: "In addition to Critical Guidance Recognition from the Association of Plastic Recyclers (APR) in North America, we now have those same approvals from the leading European organisation for evaluating plastic recyclability.
"The Design for Recyclability Guidelines for these two important organisations have been increasingly adopted around the globe.
"These approvals are evidence of Aptar's continued dedication to bringing more sustainable products to market in collaboration with our customers to enable them to meet their sustainability goals.
"This is good news for brands, fillers, recyclers and consumers, all of whom are looking for plastic packaging to be more in line with a circular economy."
Aptar's SimpliCycle valve previously secured European PET Bottle Platform (EPBP) Endorsement for complete compatibility with RecyClass Guidelines for PET recycling streams.
When assembled into an Aptar closure, the SimpliCycle valve is claimed to offer a fully recyclable, high-performance solution for PET, PP or HDPE containers.