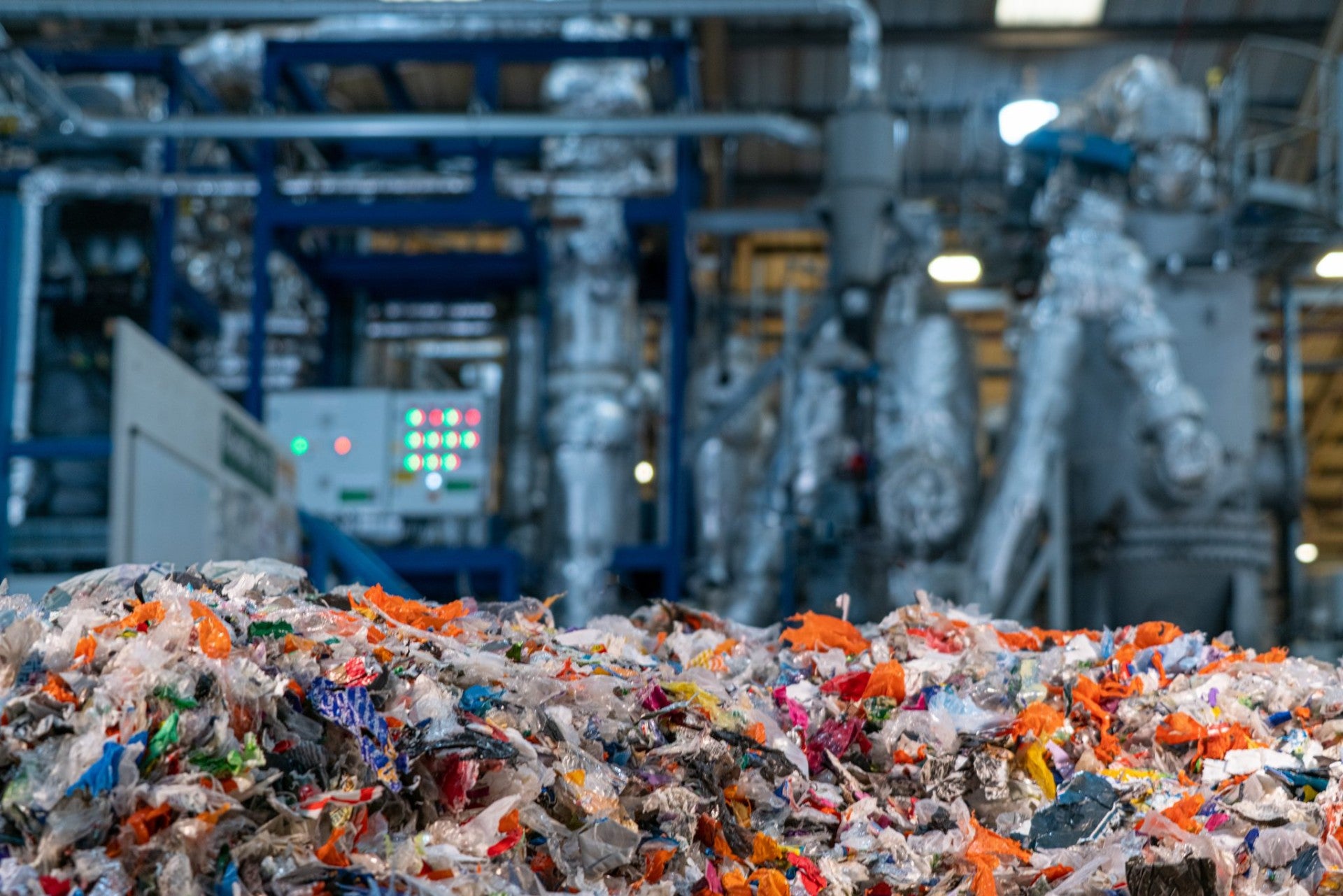 UK-based recycling company Recycling Technologies has partnered with Circulor and TotalEnergies to create a recycled plastic waste traceability solution powered by blockchain technology.
The project, named TRACKCYCLE, is being backed financially by the UK's official innovation agency, Innovate UK.
TRACKCYCLE seeks to provide stakeholders in the polymers industry with a fully traceable, precisely labelled record of recycled materials so they can see the provenance and quality of the materials entering and exiting their facilities.
Recycling Technologies CEO Adrian Griffiths said: "We believe this project will bring about the benefits of linking inbound waste provenance with outbound quality and destination for each unit of Plaxx produced.
"Full transparency is key to gain trust, incentivise sustainable practises and provide stakeholders with an optimised supply and logistics value chain, contributing to increased recycling rates."
Recycling Technologies and TotalEnergies will contribute their industrial and research and development experience with the aim of making feedstock more traceable.
The partners will also collaborate with other plastic waste suppliers, including an unnamed fast-moving consumer goods (FMCG) company that provides post-industrial waste.
TotalEnergies Polymers senior vice-president Valérie Goff said: "This collaboration with Circulor and Recycling Technologies is an excellent example of innovation to develop more traceable recycled polymers."
Circulor CEO Douglas Johnson-Poensgen said: "We are on a mission to make the world's most complex industrial supply chains more transparent in order to prevent the exploitation of our planet.
"We all contribute to plastic waste on a daily basis and Circulor's traceability platform will play an important role in introducing visibility where it is currently lacking."
The partnership comes as the UK Government plans to impose a tax on packaging containing less than 30% recycled plastic from next year.
The European Union also intends to implement a similar packaging tax.
Last month, UK-based plastic recycling organisation RECOUP secured funding from Innovate UK for a research project into plastic recycling communications.