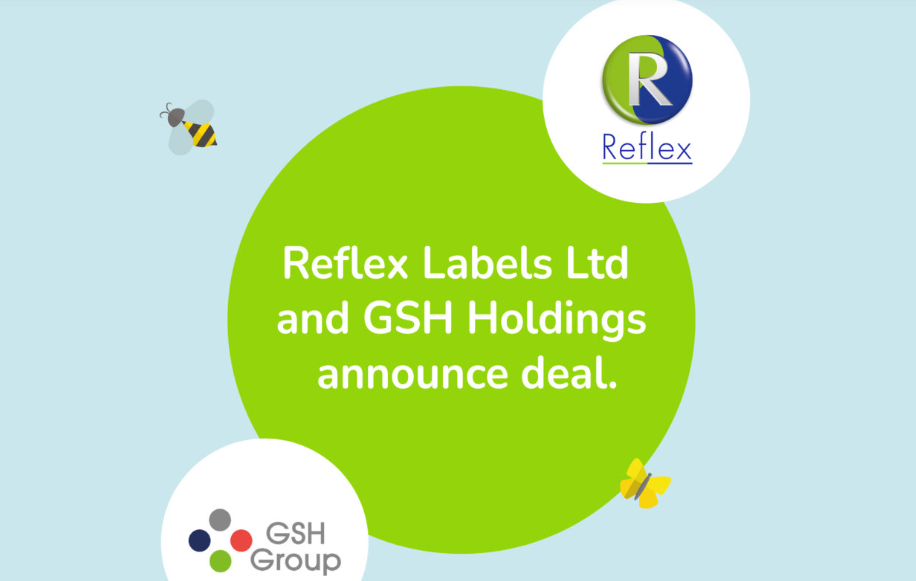 GSH Group has announced plans to restructure the business as part of its strategic operational business plan by partnering with Reflex Labels, part of the Reflex Group.
The Reflex Group explains that it will take over GSH Group's label and tag production wing, forming a new partnership with the supplier.
Ian Kendal, the Reflex Group's chief executive officer said: "We are delighted that  GSH Holdings selected Reflex as a partner and we are looking forward to working with them in the long term. The agreement the two companies have allows both of us to play to our respective strengths with GSH Group focusing on machinery and packaging with Reflex providing printed solutions."
GSH Group supplies packaging machinery, consumables and printed labels to the fresh produce and food processing sectors. Meanwhile, the Reflex Group produces a huge variety of label products across multiple industries.
GSH Group explains Reflex was the obvious partner given its level of expertise and strength. The production of labels and tags is described as a core activity for Reflex, which is why GSH Group sees it as a fitting partnership for both parties.
In the last year The Reflex Group has developed partnerships with a number of companies to further develop packaging and labelling production.
The company collaborated with food retailer Marks & Spencer (M&S) on recyclable carboard for its British collection vine tomatoes in July last year. The packaging features recyclable cardboard with a small amount of plastic film. The aim was to replace the tomatoes' previous plastic sleeves, which were difficult to recycle.
In January 2022, Macfarlane sold its labels division, Macfarlane Labels, to The Reflex Group for GBP6.4m (US8.6m).