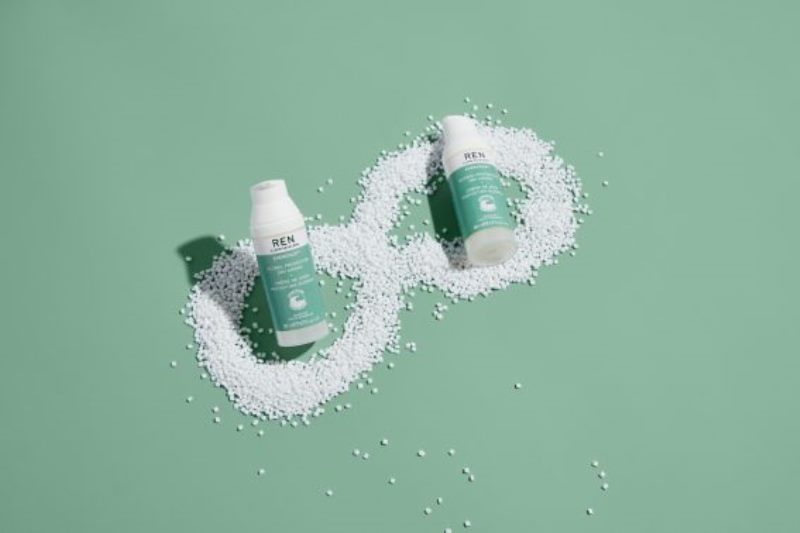 US-headquartered cosmetic company REN Clean Skincare has used American company Aptar Beauty and Home's recycled plastic beauty packaging for its product.
The packaging was selected for the relaunch of REN Clean Skincare's moisturiser Evercalm Global Protection Day Cream.
It has been certified by the International Sustainability and Carbon Certification (ISCC).
The material is made from recycled plastic resin supplied by petrochemical manufacturing company SABIC. It was made by converting post-consumer, low-grade plastic waste. The converted virgin plastic has been audited and approved for use by the ISCC.
Sabic's new circular certified plastic has been used for all the polypropylene parts in the product's packaging.
The eco-designed airless packaged bottle was produced at Aptar's plant in Villingen, Germany following the receipt of an International Sustainability and Carbon Certification (ISCC PLUS) for the site. Aptar noted that 'the bottle is recyclable at end of its life'.
This certification guarantees the raw material complies with the ISCC PLUS standards aimed at lowering virgin material use.
In a statement, Aptar said: "Packaged in an eco-designed airless bottle, it is the first global launch in the cosmetic industry to use recycled plastic made of certified circular polymer developed by SABIC, certified by ISCC PLUS, and produced by Aptar."
The plastic can also be used for food and cosmetics packaging.
The recyclability of the bottle has been approved by the Technical Committee for the Recycling of Plastic Packaging (COTREP).