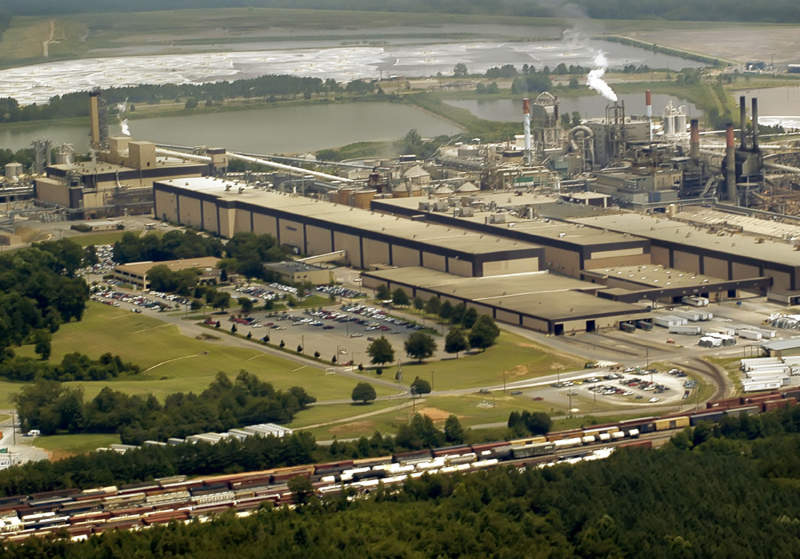 Resolute Forest Products has signed an agreement to divest its paper and pulp mill in Catawba, South Carolina, US, to New-Indy Containerboard for about $300m.
The total consideration for the transaction comprises a cash component of $260m and the assumption of around $40m of balance sheet liabilities, largely net pension benefit obligations.
The acquisition comprises a kraft mill and a pulp dryer used to produce market pulp, a thermomechanical pulp mill, and a lightweight coated paper machine.
Once the transaction is completed, New-Indy will provide employment to the existing 460 staff working at the Catawba facility.
Subject to certain closing conditions, the transaction is anticipated to be closed by the end of the year.
Resolute Forest Products president and CEO Yves Laflamme said: "This transaction will allow us to realise significant value for an asset whose greatest earnings potential lies with the investment in and diversification of the mill's operations, as proposed by New-Indy.
"We are pleased that the mill will continue to operate and benefit the local community, both economically and socially."
"Resolute intends to use the proceeds obtained from the transaction to further reduce its net debt."
Set up in 2012 as a joint venture between The Kraft Group and Schwarz Partners, New-Indy manufactures and supplies recycled containerboard to the corrugated box industry.
New-Indy has manufacturing facilities in Ontario, California, Illinois, and Indiana, in the US. The company also operates a recycling facility in Kendallville in Indiana.
Resolute intends to use the proceeds obtained from the transaction to further reduce its net debt.
Laflamme added: "We will continue to explore high-return strategic opportunities to grow our core businesses in line with our transformation strategy."
This agreement comes after Resolute agreed to sell its recycled bleached kraft pulp mill in Fairmont, West Virginia, to packaging paperboard products producer ND Paper, last month.