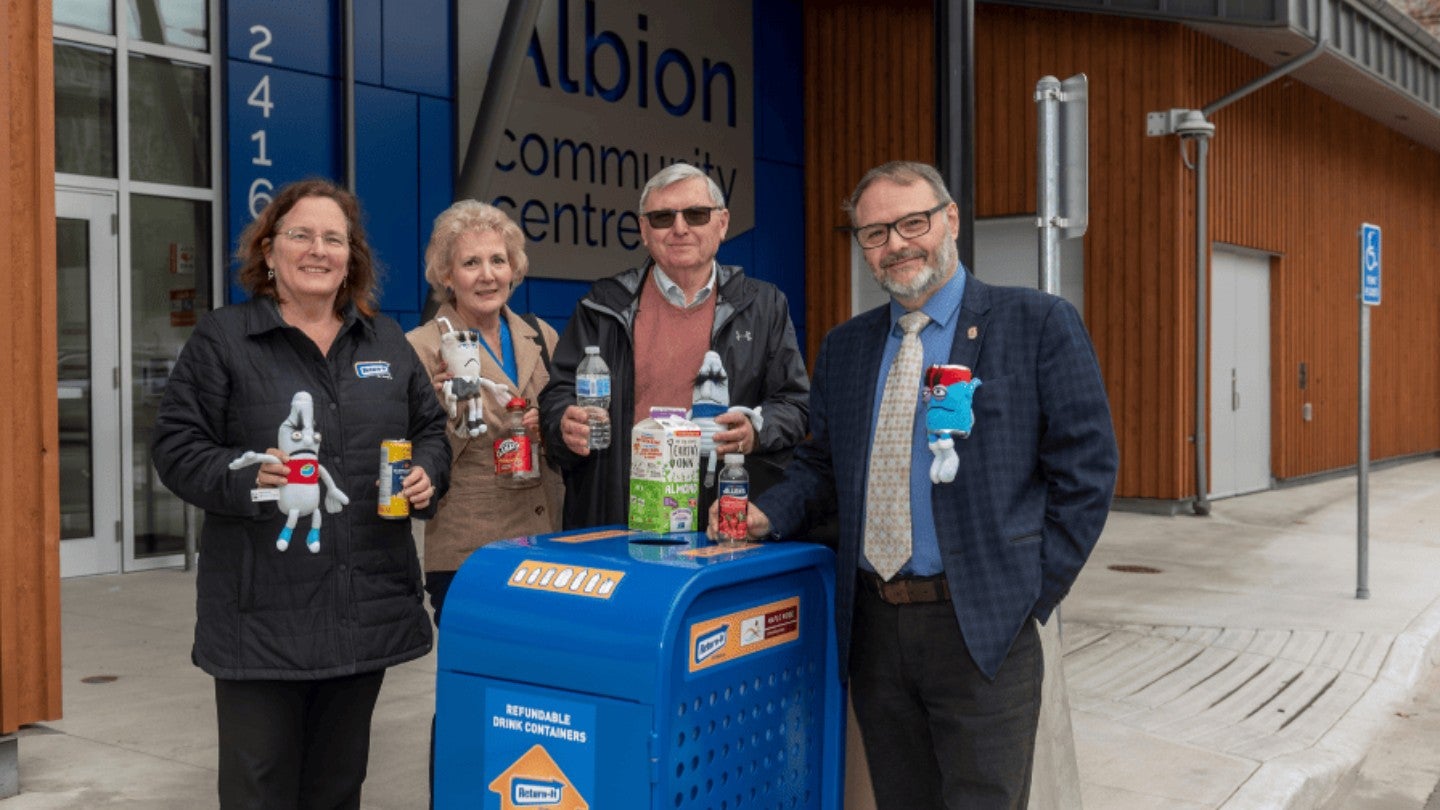 British Columbia's Return-It has announced the installation of 15 additional on-the-go beverage container collection bins spanning Maple Ridge, Canada.
The new recycling bins are to be installed in collaboration with the local municipality.
With 15 additional Return-It bins, Maple Ridge will have a total of 46 bins in the community.
The beverage container bins will be strategically installed at different locations across the city, including sports venues and complexes, community centres, and local lakes, schools and parks.
By having an easily accessible and convenient recycling experience for everyone, the city can be kept clean by minimising littering issues in public spaces.
Return-It CEO and president Cindy Coutts said: "Convenience is key to encouraging the recycling of empty beverage containers.
"We are proud to work with Maple Ridge, a community leading the way in environmental stewardship, by making it easy for residents to recycle their empty beverage containers with the installation of multiple dedicated collection bins."
The latest announcement comes on the heels of Earth Day, which is held on 22 April 2023. 
The on-the-go programme allows British Columbia's municipalities, commercial districts and other groups to install new bins across the city at 'no cost'.
This programme is in alignment with Maple Ridge municipality's vision to keep their surroundings clean with the help of recycling bins placed across Hammond Park, Golden Ears and Whonnock Lake Park.
Using the deposit refunds from collected beverage containers, the local authorities will support local schools, charities and other groups.
Lisa Beare, citizen services minister and MLA for Maple Ridge-Pitt Meadows said: "The large number of bins continues to prove our provincial status as leaders in recycling and sustainability.
This great initiative will help keep Maple Ridge clean for visitors and residents alike, while also advancing our CleanBC Roadmap to 2030 by ensuring waste gets recycled and repurposed."