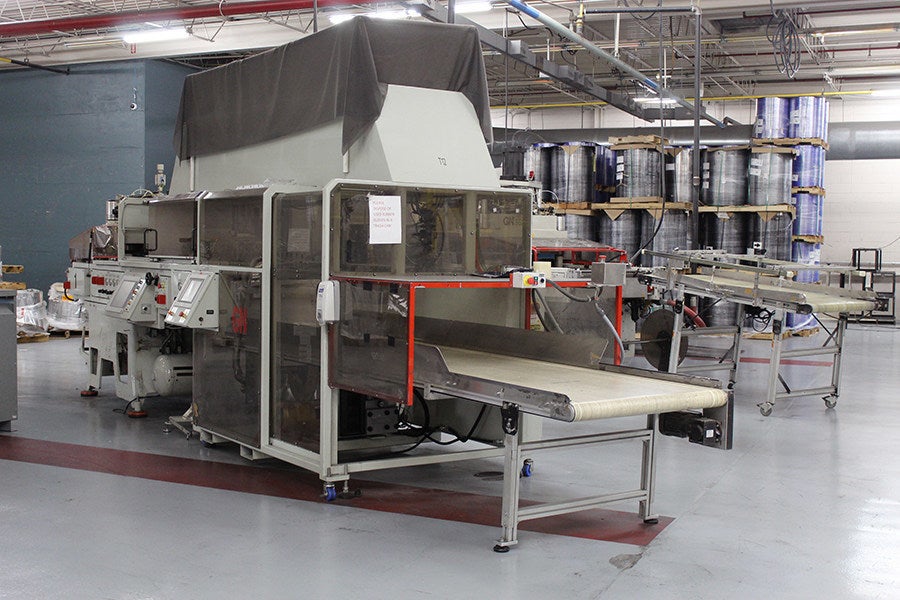 US-based industrial liquidation and auction business PPL Group has announced it will auction several assets of packaging manufacturer Revere Packaging next month.
The two-day, online-only auction will take place on 8 and 9 June and will involve the sale of assets suitable for the food packaging industry.
Among the equipment to be auctioned will include thermoformers and robotic stacking units, a Sencorp vacuum forming machine, granulators and chillers, OBI and C-frame punch presses, air compressors, a dryer and balers, forklifts, material handling balers, maintenance, tool room and plant support equipment, and large inventory of rolled plastic, aluminium and tooling.
Bidding process for these assets will start on 1 June, followed by the final sale at Revere's facility in Shelbyville, Kentucky, on 8 and 9 June.
PPL said that interested parties can inspect assets being auctioned at the Shelbyville facility on 8 June.
 PPL Group executive vice-president Alex Mazer said: "This assortment of late-model thermoforming equipment from an industry-leading food packaging company is rarely available in the market and presents a great opportunity for other thermoforming businesses, particularly those in the food packaging industry, looking to acquire equipment, inventory and tooling.
"Additionally, with so much equipment that can be repurposed for many other manufacturing or industrial uses, this is an auction that should not be missed."
Established in 1801, Revere Packaging manufactures sustainable food packaging solutions for large bakeries and confectionery manufacturers, airlines and other commercial businesses and municipal entities.