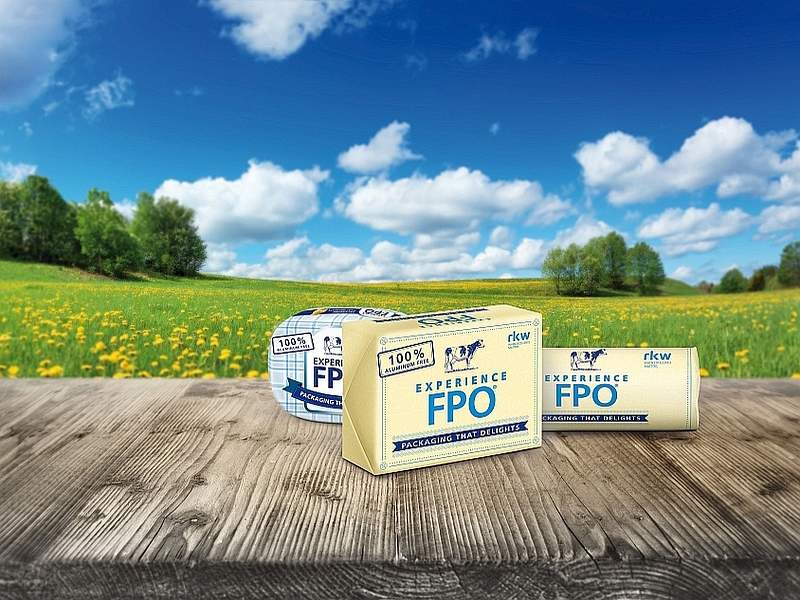 German film manufacturer RKW has exhibited its aluminium-free butter wrap solution at the Dairy Innovation Summit in Amsterdam, Netherlands.
The company's filled polyolefin (FPO) film reportedly represents a sustainable alternative to traditional films while offering optimal product protection.
Featuring a new look and feel, FPO has a paper-like appearance and touch.
The film, which has been approved by the US Food and Drug Administration (FDA) and the European Commission, has been used in packaging for both food and non-food markets in the past.
FPO has been created without aluminium, although it keeps similar functionalities.
"The high proportion of minerals keeps the use of polymers to a minimum."
RKW Sweden sales manager Peter Sevonius said: "The high proportion of minerals keeps the use of polymers to a minimum. Compared to other packaging solutions, FPO consumes much less energy in the manufacturing process.
"The combination of these two factors lowers the possible impact on the environment."
FPO is made from a combination of polyolefins and natural minerals, delivering an effective barrier against light, oxygen and water vapour.
Being fat-resistant, the film fits for dairy products such as butter, margarine or cottage cheese.
According to the company, the solution offers improved tear and dart drop resistance in comparison to laminate solutions like PE or paper.
RKW offers films for the beverage industry, packaging for powdery goods, as well as films and nonwovens for medical applications.