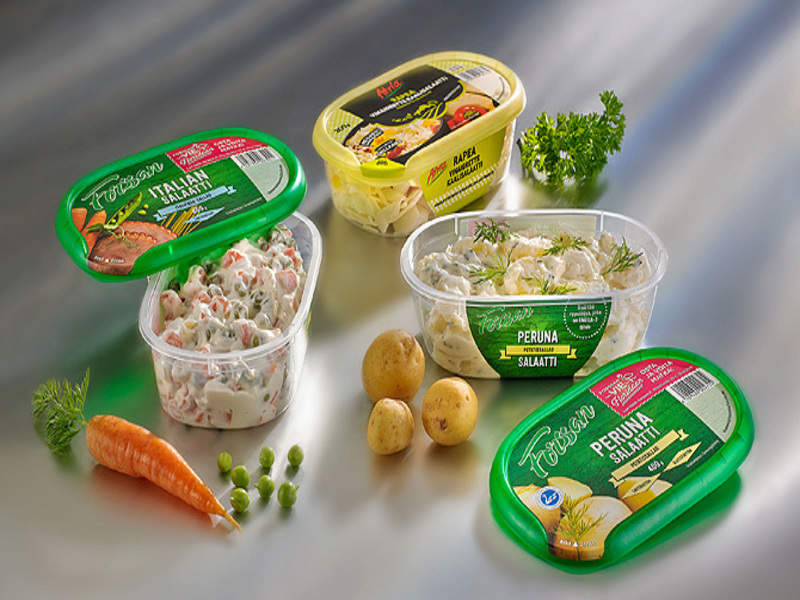 Plastic packaging solutions provider RPC Superfos has designed a new polypropylene tub to pack Atria Finland's Forssan salad range.
The new injection moulded tub will replace the range's 15-year old package.
RPC Superfos' new design has made the container lighter while reducing packaging waste.
The company has developed the new bespoke pack in collaboration with Atria and its design agency.
Prior to this, Atria conducted a survey to garner feedback from its customers about its previous packaging.
Atria Finland packaging development manager Janne Hautala said: "Our premium salad series, sold under an almost iconic brand, Forssan, simply needed a new packaging solution after almost 15 years in an unaltered pack.
"We were looking for an upgrade, not a complete change."
"These products have been popular in Finland for decades, so we did not want to do anything to jeopardise its status. We were looking for an upgrade, not a complete change."
The newly-designed tub includes multiple printed designs for each salad, with an added indent on the corner of the lid to make the bag easier to open and close.
Besides the new design, the package weighs nearly 20% less compared to its predecessor and is suitable for the company's existing filling line.
Last month, RPC Superfos opened a new facility in Gracanica, Bosnia, which is equipped with latest technology and control systems.
---
Image: RPC Superfos' new packaging for Atria Finland's salad range. Photo: courtesy of RPC Group.