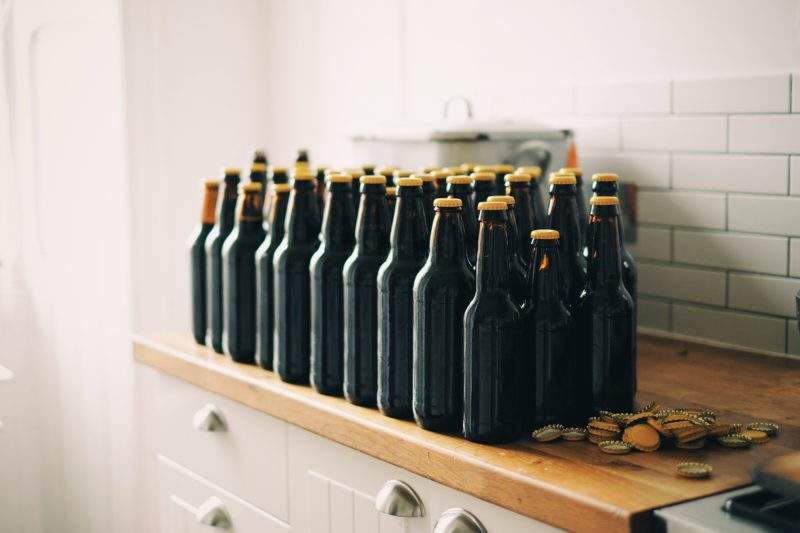 The Royal Society for Public Health (RSPH) is urging for mandatory health information on alcohol labels to be introduced in UK drinks packaging, claiming that there is a public 'awareness vacuum' on the effects of alcohol.
The British charity wants it to be mandatory for bottles to include the number of units in the contents plus the government guideline, which suggests avoiding drinking more than 14 units of alcohol a week.
Part of the modifications requested by the society is also that drink manufacturers warn consumers of the health conditions the abuse of alcohol may cause, for example, breast and bowel cancer.
In its report on the matter, the RSPH added that a drink-drive warning should also be applied on the bottle, alongside a traffic light colour coding similar to the one that is used on several food items in the UK.
The urgency to change the labelling system in drinks packages comes after a survey carried by Portman Group on around 18,000 British adults revealed that calorie content labels could be effective.
The survey also showed that informational content led 10% of the tested consumers to switch from the highest alcohol drinks to the lowest and had an even more substantial effect on young drinkers.
A study conducted by the University of Sheffield and Cancer Research UK also indicated that 90% of Britons are unaware of the link between alcohol and cancer.
Professor Shirley Cramer CBE of RSPH, said: "The potential health consequences of alcohol consumption are more serious than many people realise," and added that only one in six members of the public know about the new 14-unit alcohol guidelines.
Even though explanatory warnings are currently mandatory on several products like tobacco, food and soft drinks, 'alcohol continues to lag behind. If we are to raise awareness and reduce alcohol harm, this must change,' Kramer said.
Professor Sir Ian Gilmore, Chair of the Alcohol Health Alliance (AHA), said: "Alcohol is linked with over 200 disease and injury conditions, including heart disease, liver disease and at least seven types of cancer.
We all have a right to know the drinking guidelines, along with the risks associated with alcohol, so that we are empowered to make informed choices about our drinking. With alcohol producers unwilling to communicate this information, the government should now introduce mandatory labelling of all alcohol products, with labels clearly communicating the guidelines and health risks."