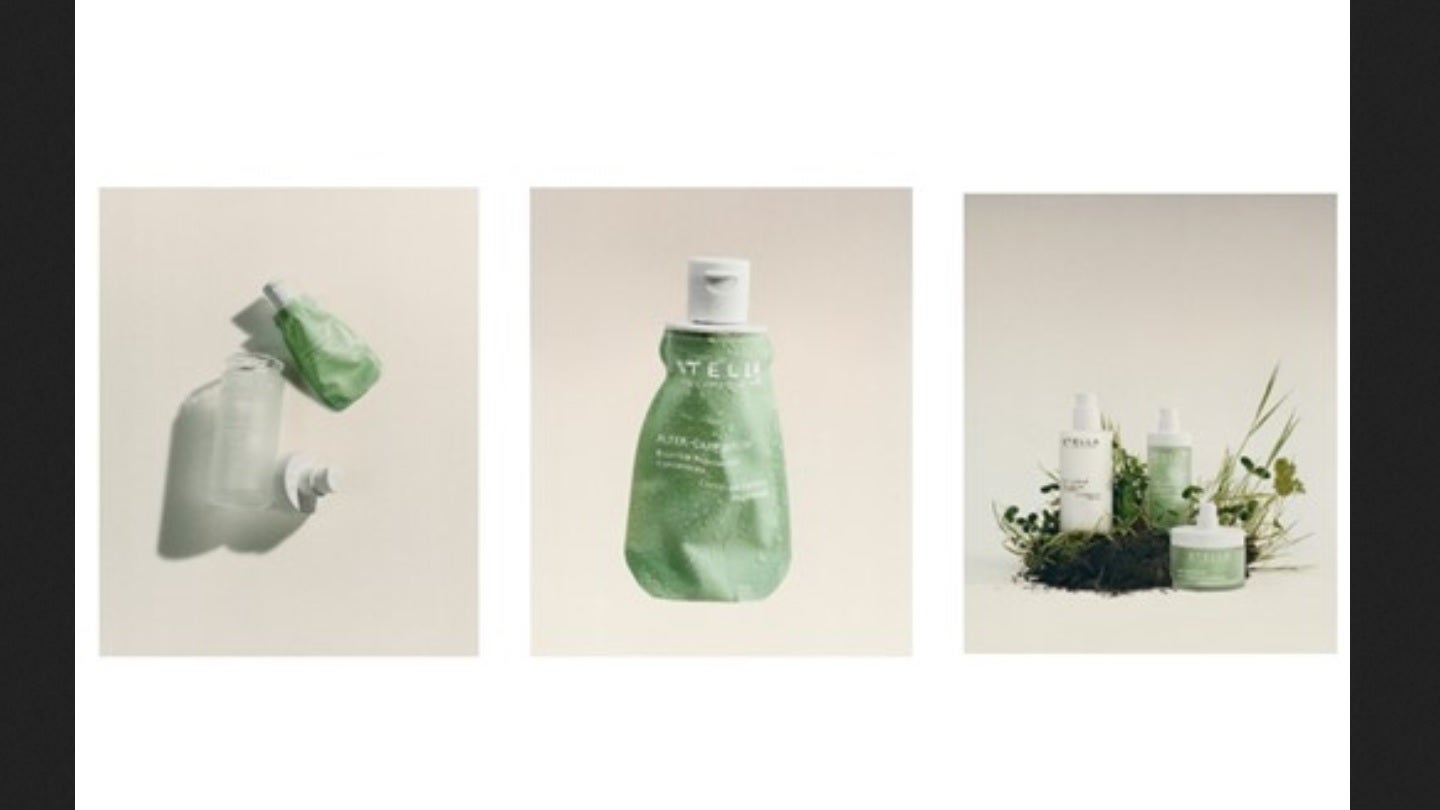 SABIC has teamed up with Stella McCartney Beauty and French plastic converters Texen, Leygatech, and STTP Emballage to develop refillable skin and eye care containers.
The containers, which have already been launched in North America and the UK, were manufactured using SABIC's TRUCIRCLE portfolio of certified sustainable polymers. They have been developed for STELLA Alter-Care Serum and Restore Cream.
The new refill solution incorporate three types of SABIC polyolefin resins, containing up to 90% of certified renewable feedstock, and align with the cosmetics manufacturer's vegan branding.
Texen used an impact-resistant SABIC high-density polyethylene (PE) material to mould the container heads.
Leygatech provides film material made from SABIC linear low-density PE for the container bodies. The containers are then processed and finished by STTP Emballage through printing.
The packaging is completed with the injection moulding of flip-top closures using SABIC polypropylene (PP) polymer by Texen.
Furthermore, when the containers reach the end of their usable lifespan, the PP and PE polymers' material worth can be recovered through polyolefin recycling.
SABIC ETP and market solutions general manager Abdullah Al-Otaibi said: "This innovation marks a significant step forward in transforming the packaging of cosmetics and skin care products to fully sustainable material alternative.
"Moreover, it also demonstrates that our certified renewable polymers can facilitate the change-over by providing efficient drop-in solutions with no compromise in processability, purity, quality or convenience."
Last month, SABIC announced that its certified circular PP was used to make packaging for Italian pasta manufacturer Garofalo.