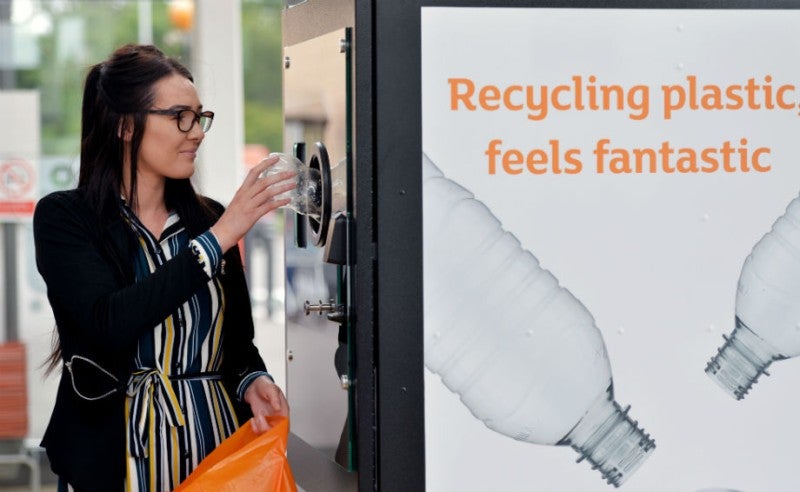 British supermarket chain Sainsbury's has introduced its flexible plastic recycling system at 520 more of its supermarkets following a successful trial.
Initially piloted in the North East of England, the system lets customers recycle all flexible plastic packaging, including crisp packets, food pouches, salad bags and cake wrappers.
According to a Waste and Resources Action Programme (WRAP) report from last December, 83% of UK local authorities do not accept these types of packaging for recycling.
Flexible plastic comprises of a fifth of all UK citizen plastic packaging, but only 6% is currently collected for recycling. WRAP estimates that flexible film accounted for 290,000t of plastic packaging waste in 2019.
Sainsbury's Product and Innovation director Claire Hughes said: "We're really excited to announce the mass rollout of the Flexible Plastics Recycling scheme in more than 520 of our stores, helping our customers to recycle more of their plastic packaging instead of having it end up as waste.
"Making recycling easier for our customers is a key part of our strategy to minimise the impact of single-use plastics on the environment, alongside our own ambitious target of halving the use of plastics in our own operations by 2025."
Sainsbury's intends for the scheme to contribute to the retailer's commitment to reducing, reusing, replacing and recycling plastic across its operations.
As well as halving its use of plastic packaging by 2025, Sainsbury's also aims to achieve net-zero carbon emissions across its operations by 2040.
In February, the retailer announced plans to launch a film recycling system as part of its sustainability commitment.
Last month, Sainsbury's joined the Flexible Plastic Fund, an initiative that aims to fully recycle flexible plastics.
The retailer has also been announced as the Principal Supermarket Partner for the United Nation's international climate change conference, COP26, due to take place in November.