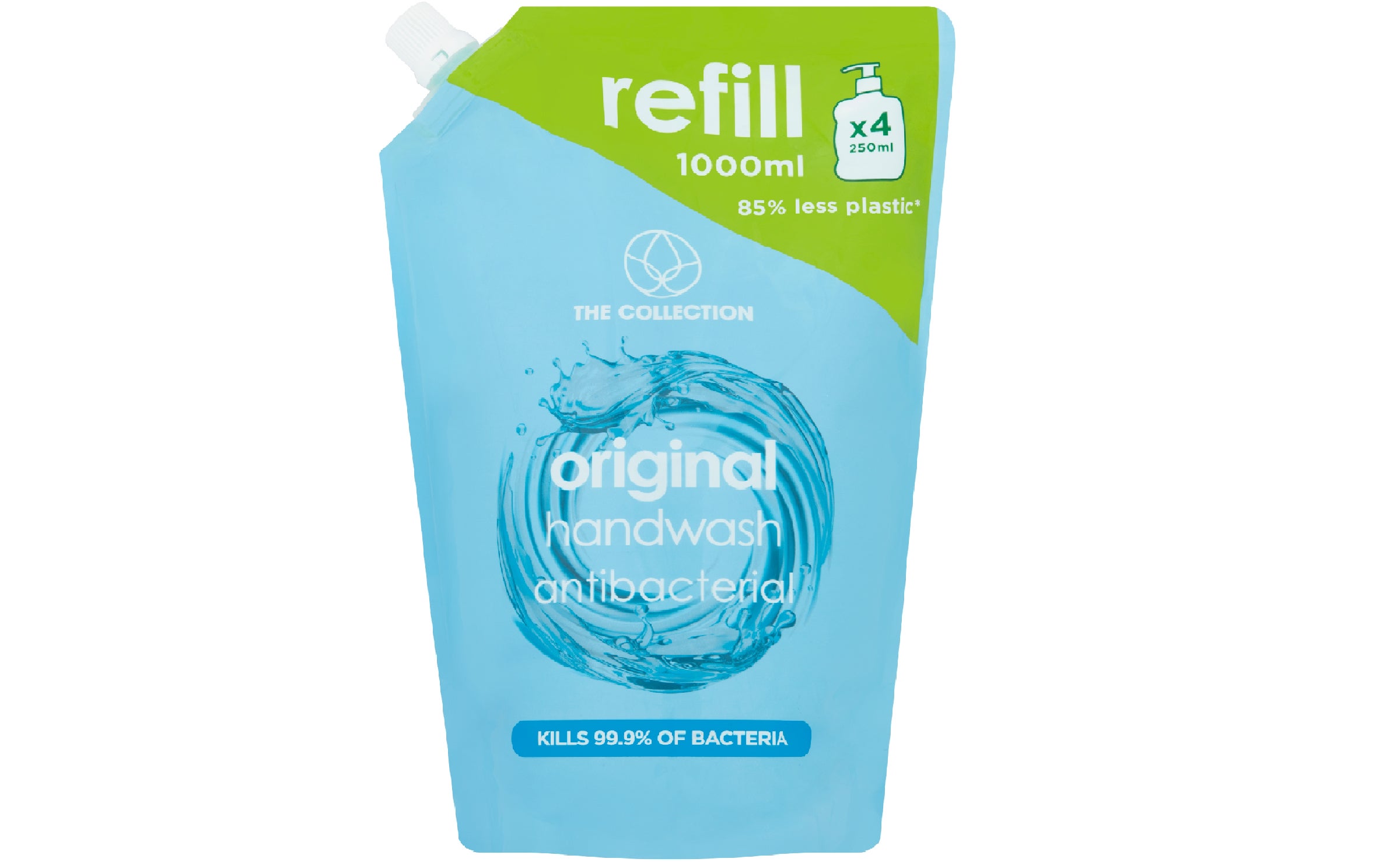 UK-based supermarket chain Sainsbury's has launched own-brand refillable handwash pouches to help customers reduce their output of plastic waste at home.
The 1l refillable pouches are estimated to save a total of 28t of plastic every year and cost 35% less than other equivalent bottles.
They are also claimed to use 85% less plastic than the equivalent number of 250ml The Collection bottles as a proportion of plastic weight.
Stock-keeping units for the pouches include Original Handwash Antibacterial, Moisture Handwash Antibacterial and Aloe Handwash Antibacterial.
The refillable handwash pouches are available at Sainsbury's stores across the UK, as well as the retailer's online channel.
The retailer has installed front-of-store flexible plastic recycling points at all its UK locations, where customers can return empty pouches for recycling.
In a statement, Sainsbury's said: "The 1L pouches use 85% less plastic and will help customers to reduce the amount of plastic waste in their homes by simply reusing their handwash bottle and pump and refilling from a Sainsbury's handwash pouch."
The introduction of refillable handwash pouches is one of a series of plastic reduction measures Sainsbury's has undertaken as part of its ongoing commitment to reduce its own-brand plastic packaging by 50% by 2025.
The retailer recently replaced plastic bags from its five-packs of Fairtrade bananas with paper bands, a move expected to eliminate 25 million single-use plastic bags.
In addition, Sainsbury's has announced that it will switch its double-strength squash bottles to quadruple-strength squash bottles from next month.
This initiative will enable the company to save 177t of plastic.
In November last year, Sainsbury's partnered with fashion designer Anya Hindmarch and supermarket chain Waitrose to launch an exclusive reusable shopping bag called The Universal Bag.
The company said the project was intended to 'inspire further change in consumer behaviour, providing a new shopping bag solution and encouraging a greater reuse mindset'.